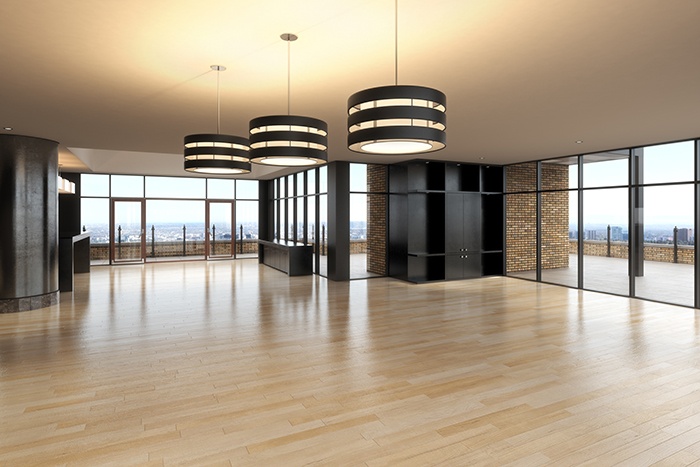 With so much to consider when you're touring a potential office space, it's easy to overlook small details. Keep these tips in mind during your tours to ensure that you fully consider all of the aspects of any office you are considering leasing.
1. Do Some Homework
Prior to your tour, crunch the numbers and come up with a budget, so that you'll prepared to discuss rent and CAM with the landlord. It is also a good idea to bring along measurements of any large pieces of furniture or equipment, so that you can be sure they will fit in the space. Compile a list of questions that you need to remember to ask during the tour.
2. Make It a Team Effort
Bringing a space planner or architect with you is a wise idea. An expert can tell you how a space may be customized to suit your company. Having a tenant rep broker with you during the tour will give you access to market information. Brokers can also serve as an extra set of eyes to spot any areas of concern that you might miss.
3. Visualize While You Tour
As you walk through the office, try to imagine how your employees will fit into the building. Assess whether there are enough enclosed offices for meetings and employees who work with confidential and sensitive information. Think about which departments would benefit from open floor plan space and whether the office is laid out in a way that will provide it.
4. Tour More Than Just the Office
Make sure that your tour includes any common areas that your employees or visitors will have access to. Walk through any shared bathrooms, lunch rooms and reception areas. Check out all of the elevators and the lobby. Continue your tour outside to inspect the parking areas, taking note of how much space is available and what security measures are in place.
5. Think Like Your IT Department
When touring the space, think about how well the office will accommodate your computer systems. Make sure that there are an adequate number of plugs for servers, desktop computers and office equipment with outlets left over for charging devices. You should also check the cellular service throughout the space. Double check with your IT department before you tour to find out if they have any specific requirements for your new office.
6. Spend the Day
Plan to spend the day around the office building. Head out at lunch time to see what dining options are available. Walk the streets and make note of the businesses immediately surrounding the building. Locations that are readily accessible to gas stations, grocery stores, dry cleaners, pharmacies, salons and other retail and service businesses will help your employees juggle their work and home lives.
7. Be Prepared to Visit Again
If you are still interested in the space after your tour, plan to come back at different times of the day. This will give you a feel for how easy it is to commute during the times your team will be arriving at and leaving the location.
Here are a few other articles to check out:
Subscribe to our blog for more Commercial Real Estate tips!!