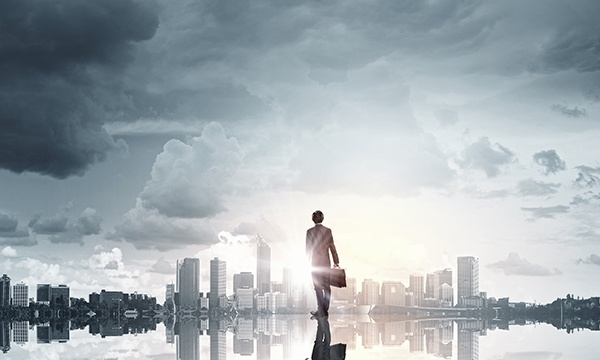 You have a lot to do when you're searching for commercial real estate to rent. The last thing you want to do is add something else to the list, but finding and enlisting the help of a tenant rep broker isn't something you should skip. Tenant rep brokers are invaluable when you're securing office space to rent. Here are just a few of the reasons why:
1. You Don't Want to Pay More Than You Have to.
Getting the perfect office space isn't enough. You need to get the perfect office at the best possible price. Having a tenant rep broker by your side can ensure that you do. With their knowledge of the market in your area, brokers can tell you when a deal is fair, overpriced or a steal. They can also know best how to negotiate with landlords to improve terms and rental rates. As a result, you're sure to get the space you want at the right price.
2. You Might Only Think You Know What You Need.
You likely have a vision of what you're looking for when it comes to your new office space, but are you certain that the office you're envisioning is the best thing for you? Tenant rep brokers are experts in all things commercial real estate and can help you consider what your true needs are. Brokers think of things that prospective tenants do not and no know how to balance potential future needs with current ones to ensure that an office continues to be ideal for tenants.
3. Commercial Real Estate Is Complex.
When you're leasing office space, you'll be introduced to a whole new lexicon of complicated terms. Not fully understanding what they mean puts you at a disadvantage when you're comparing properties and negotiating lease terms. Tenant rep brokers can take the mystery out of the process by explaining unfamiliar terminology and breaking down complex concepts in ways that you'll understand. This way, you can be empowered throughout the process and able to assess deals for yourself.
4. The Best Office Might Be Secret.
Not all available office spaces will turn up when you do an Internet search. Often times, spaces in the best buildings are snatched up long before there is a need to advertise them, meaning you never have a chance to see, let alone lease, them. Tenant rep brokers keep their ears open to find out when landlords in highly sought areas are expecting vacancies. This means that they can get you in fast and help you discover properties you otherwise wouldn't have access to.
5. There Is Zero Cost for So Many Benefits.
Hiring a tenant rep broker won't impact your bottom line or make your deal more expensive. Prospective tenants don't pay tenant rep brokers at all. Instead, the landlord covers the cost of brokers' services. Since there is absolutely no cost to you to reap all of the benefits above, the question really isn't why should you have a tenant rep broker, but why wouldn't you?
Here are a few other articles to check out:
Subscribe to our blog for more CRE tips!!