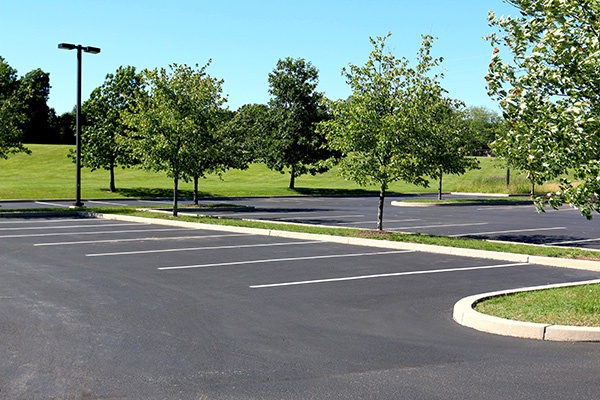 If your search for the perfect office space to lease begins and ends in the building, you may be in for an unpleasant surprise once you've moved into your new unit. Overlooking the parking facilities and the terms that dictate its use can be a huge mistake. To ensure that your team has ample access to parking, follow these tips during the commercial real estate search and lease negotiation process:
1. Check Your Allotted Ratio
Your lease should clearly spell out how many parking spaces will be available for your team. Often, your allotment will be based on the usable square footage of your office. Be sure to do the math and find out if the proposed ratio of square footage to parking spaces is sufficient for your employees. It's a good idea to poll your team to find out how many people drive their own vehicles to and from work versus how many carpool, bike or use public transportation.
2. Assess Enforcement
It's not enough for a lease to simply state that you have an allotted number of parking spaces available for your team. There must also be some way of ensuring that those spaces are actually open and able to be used when it comes time to park. Find out if the spaces will be marked in some way to distinguish that they are reserved for your team and how parking rules are enforced.
3. Scope Out the Scene
Parking levels often fluctuate at various times of the day, making it important that you check out the facilities at different hours to see how much parking is available. Pay visits to the site during times when your employees will typically be coming to work. If you have overnight shifts, you should even conduct a visit at their start time. In addition to seeing how many spaces are available, check to see how well the lot or garage is lit for safety at night.
4. Don't Be Afraid to Negotiate
Parking costs are often one of the places where landlords are willing to negotiate fees. If you feel the cost for what you're receiving is too high or the number of allotted spaces is not sufficient, feel free to speak up. A tenant rep broker can help you assess how fair the parking terms of your lease are in comparison with the overall market and can help you negotiate a better deal as needed.
5. Consider the Facilities
Where exactly will your employees be parking? Is it an open parking lot, a covered parking structure or a large garage? How easy is it to enter and exit and are the spaces adequately sized? What kind of security is in place and is the lot or garage open to the general public? Answering these questions will help you to assess how much value the parking facilities add to your lease deal.
6. Take Clients and Visitors Into Consideration.
If clients, vendors, guests and off-site employees will frequently be visiting your office, make sure that there will be extra parking available for them as needed.
Here are a few other articles to check out:
Subscribe to our blog for more great CRE tips!!