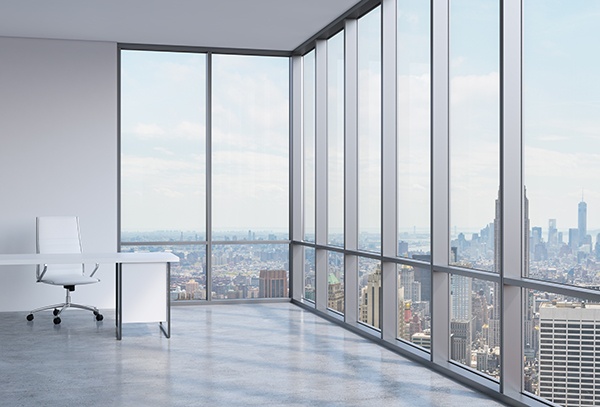 It's not every day that you sign a lease for commercial real estate. That's why it's important to take the time to familiarize yourself with the common components of office leasing. The following are some terms you should be familiar with:
1. Rent
The rent section spells out exactly what your company will have to pay for the privilege of occupying space and using common areas in a building. With a full service lease, the landlord will pay for all operating expenses during the first year, while with a triple net lease, your company will be responsible for paying a share of operating expenses from the start of the lease.
2. Premises
This part of the lease tells you what you are leasing. It will include the usable square feet of your unit as well as rentable square footage, which includes a portion of all shared common areas.
3. Term
In this area of the lease, the length of the lease is specified. The term section also spells out what rights your company has when it comes time to renew your lease. Some leases will automatically renew unless you notify the landlord of your intention to move. Others place the burden on you to let the landlord know by a certain period of time if you wish to keep the space. Keep in mind that shorter leases will give you the freedom to move if your company's needs change in the near future but will typically come at higher rental costs.
4. Security Deposit
Landlords will require you to pay one or more month's rent up front to cover potential damages. The amount is usually calculated based on creditworthiness. In some cases, a letter of credit may be accepted in lieu of actual cash.
5. Improvement Allowances
This section of the lease lets you know what money is available for improving your space before you move in. In competitive markets, the landlord may cover the cost of a complete build-out to your specifications up to a certain cost. In other cases, the allowance will only cover minor improvements and modifications. Here are Six Tips for Doing an Office Build-Out.
6. Use and Exclusive Clauses
Use clauses tell you what business practices are permit-table and forbidden in the building. Be certain that none of the restrictions will interfere with current or future business operations. This area can also contain beneficial language for your company that prohibits competitors from moving into the building.
7. Assignment and Sublet Clauses
These clauses make it possible for you to lease all or part of your space to another tenant if you end up not needing all or some of the unit. If you have a long-term lease, this language is absolutely crucial for future-proofing your lease agreement.
Keep in mind that many aspects of leases are negotiable. View the document presented to you as a work in progress and request as many changes as are necessary to protect your interests. Having a tenant rep broker by your side can give you an advantage at the negotiating table.
Here are some other office leasing articles to check out:
Subscribe to our blog for more CRE tips!!