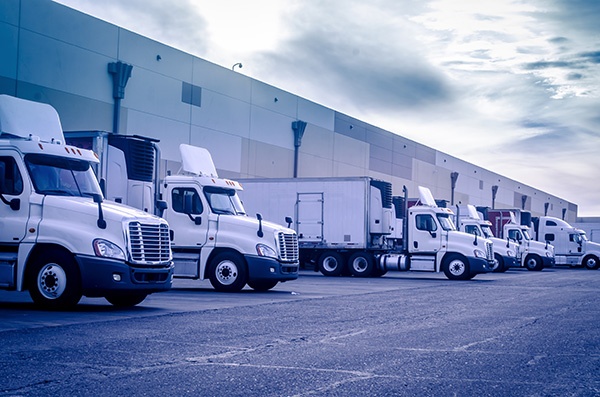 While demand remains as high as ever for traditional high-clear height warehouse and distribution space, the ongoing growth of ecommerce and radical change in retail space has created new demand for seemingly obsolete urban industrial spaces. Those spaces make it possible for companies that are trying to reduce delivery times to more rapidly serve the proverbial "last mile."
If you've ever ordered from Amazon Prime Now, your goods were probably shipped from an urban distribution center. Think about the logistical challenges that go into getting an item delivered to you in one or two hours. Amazon needs to receive your order, pick the item, box it, print a label, get it on a truck (or drone!), and get it to you. Unless you're very close to the large warehouse that they have in your city's suburbs or exurbs, they can't get it to you in time from there. Instead, they need to have smaller fulfillment centers close to you to reduce drive times and the impact of traffic.
This need for hyper local warehouse space is changing how tenants look at industrial buildings. After all, it's just about impossible to plop down a new 1 million square foot 40-foot clear height building in the middle of New York or West Los Angeles. Instead, they are looking at existing properties to find what they can. After all, if they are just picking and pulling a small number of items for hyper local delivery, they don't need the capacity that an out-of-town distribution center might have. Low ceiling heights, smaller footplates and the like are all acceptable.
Existing properties can suit this purpose perfectly. Furthermore, many tenants are good at adapting their needs to suit existing warehouse space. Some can even share spaces with other tenants, if need be (assuming security concerns can be solved).
To be a fit for one of these urban last-mile tenants, though, the property needs three features that have not been typical focuses in the warehouse world:
Internet Connectivity. Making the last mile works requires a great deal of technology to track products, trucks, shipments and people. Without strong wireless Internet capabilities (which can be hard to set up in older, strongly built buildings), a property can't support the necessary infrastructure.



Parking and Access. While out-of-town warehouse properties typically have ample truck space, finding enough room for large numbers of small delivery vehicles to quickly get in and out of an urban facility can be challenging. Furthermore, the high density of many last-mile centers can also require higher levels of employee parking than is typical for an urban industrial property.



A Landlord with Vision. Finally, the owner of the property has to be willing to work with last mile tenants and their unique demands. That landlord might also need to be willing to make the necessary renovations to an existing property to bring it up to last mile standards -- and to the higher rents that these tenants frequently pay.
Here are a few other articles to check out:
Subscribe to our blog for more CRE tips!!