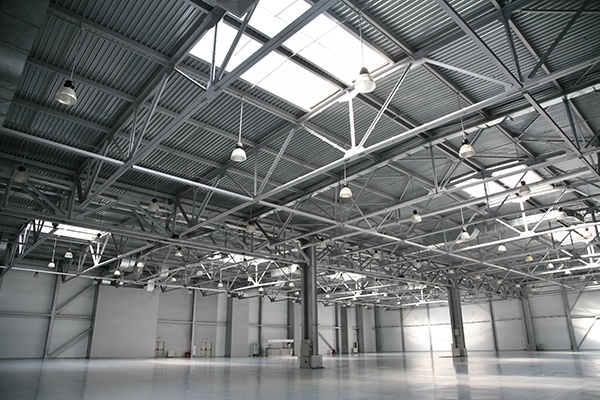 Even if your company has been renting office space for years, entering into a leasing agreement for warehouse space is a whole new experience. By nature, warehouse commercial real estate units are different than conventional office space, and those differences require you to take into account special considerations when you're comparing properties. Following these tips will help to ensure that you choose the right warehousing options and get a fair lease agreement.
Consider Cubic Footage Carefully
When you're looking at office space, you're mostly concerned with the square footage of units, as that determines how much room you will have for your team. With warehouses, you want to consider both the cubic footage and the square footage.
The cubic footage tells you the overall volume of the warehouse space with the height of the ceiling factor into the length and width of the space. Keep in mind that while a warehouse unit with more cubic footage theoretically has more available space than one with less cubic footage, it may not necessary give you the most room.
For example, say you are considering one warehouse with a large amount of cubic footage. The space has high ceilings but small length and width measurements. Stacking your stored items vertically may be impractical or even impossible, giving you less usable cubic footage than another space with smaller measurements that has modestly high ceilings and larger width and length measurements.
Compare Climate Control and Safety Features
Depending on what you're planning to store, you may need a warehouse space with a carefully controlled climate. Heating and cooling systems can vary greatly in warehouses, so you don't want to assume that the one you're considering has what you need. Similarly, consider what security and safety measures are in place to protect your property. Are there alarms and security cameras installed? Does the building have any advanced fire suppression technologies or features?
Inquire About the Wiring
Warehouses are not always wired with the same 110-120 volt wiring found in homes and office spaces. Make sure that you know what type of wiring is installed and that any industrial equipment or machinery that you need to run is in good working condition. It's a good idea to have an electrical engineer inspect the warehouse to ensure that everything is in order before you sign the lease.
Think About Transportation
If tractor trailers will need to pull up to your warehouse, double check that the loading dock areas are able to accommodate the large vehicles. Planning to have a team of employees onsite every day to work in the warehouse? If so, make sure that there is enough parking for everyone onsite or close by.
Read the Lease Carefully
As with any commercial real estate transaction, it's vital that you take the time to familiarize yourself with all of the terms of the lease. Make certain that you know what the lease covers and what fees and expenses you'll be responsible for in addition to monthly rent.
Other great Warehouse articles:
Subscribe to our blog for more great tips!!