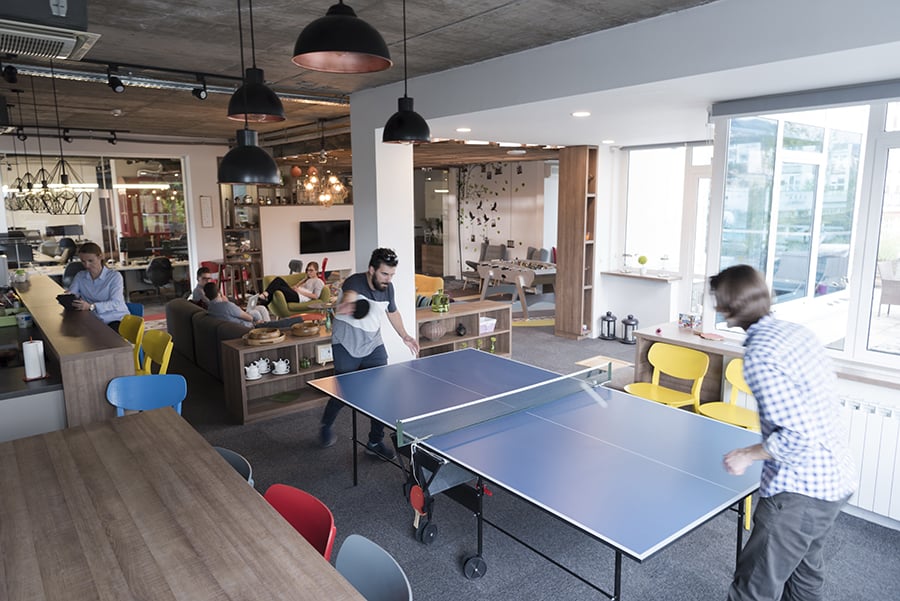 There are amenities that corporate tenants should look for before leasing office space. Before you lease office space, you should go on a property tour (usually multiple buildings); not only will you be able to know if the building offers the ambiance for your business activities, you will also be able to check if the office building has all the essential amenities needed for the success of a business.
1. Fast and Reliable Wi-Fi
No matter the nature of your business, you will require modern tech tools to stay on top of your business practices. If your office building lacks Wi-Fi, you may be at a disadvantage. This is especially true if call reception is shaky. Many business owners go into a lease agreement hoping to figure out how to stay connected along the way. This is not a proper approach, and this must be resolved before you sign the dotted lines of a lease agreement.
2. Conference Facilities
Once in a while, you may need to host large meetings, it is, therefore, essential that you seek an office building where you can accommodate large meetings. Many office buildings have meeting rooms, but they are not enough to host large events. A good office space must have conference facilities with adjustable room sizes.
3. On-site Retail
This is a less-than-obvious option, but it is an essential office building amenity that must be considered before leasing an office space. A business requires a massive amount of time and dedication; running errands to meet up with day-to-day office needs can affect workflow and productivity. Having the right mix of retailers like a shipping and mailing center, bank or dry cleaners will help in getting your office needs met quickly. Employees will be able to save time in-between errands, your business will become more visible from external retail actions happening around your office.
4. Tenant Lounge
Employees need breaks to fully function. They need a space where they can think, have fun and concentrate. The lounge has to be spacious, include seating, and fun activities like:
Ping-pong tables

Gaming systems

TVs
In addition, the tenant lounge must comfortable and open enough to host social mixers where tenants get to know one another, so they can build a positive and thriving sense of community.
5. Security
Before you lease an office space, you must define what security means to your business. In today's global economy, employees work late. Hence, the need for security confidence. Employees must know that they have the confidence to work any time of the day without having to look over their shoulder. Knowing that the building is secure makes employees productive and concentrated on their tasks.
Here are a few other articles you will enjoy:
Subscribe to our blog for more Commercial Real Estate tips!!