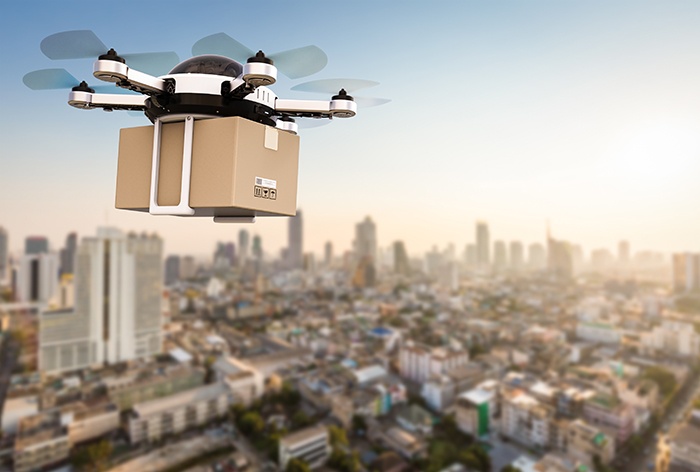 Amazon.com changed how you buy books, then music and movies, then everything else. Like Wal-Mart and the Sears catalog before it, it is not only a dominant retailer, but also a dominant force in shaping the direction of retail in the US and beyond. Amazon's reach is much wider than retail, though. In addition to remaking IT and logistics, Amazon is transforming the commercial real estate landscape for everyone. Here are some of the ways that Amazon is remaking the industry:
Back Room Deals... In the Front Room
To a certain extent, Amazon's HQ2 process, begun in 2017, wasn't anything that special. Many companies ask for -- and receive -- generous incentives for relocating or opening new facilities. However, the large scale and open nature of the process is a major shift in how companies choose their new locations. Moving forward, we could see more companies following the Amazon process. Cities also now have pre-prepared packages that they can use to lure new businesses, as well.
Industrial Commercial Real Estate Everywhere
Once, industrial properties were stigmatized and subject to NIMBY opposition. After all, who wants a big warehouse right behind their backyard fence? However, the movement towards ecommerce and rapid delivery has brought urban and suburban distribution locations back into vogue.
The Death of the Server Room
While Amazon didn't invent cloud computing, Amazon Web Services is not only one of the largest cloud providers but also, as of 2017, one of Amazon's biggest sources of profit. AWS has enabled many companies to eliminate or severely downsize their local IT infrastructures. At the same time, the combination of an increasingly connected workforce and of greater dependence on off-site storage and computing power makes higher levels of connectivity a more important amenity than before.
When the Tenant's the Boss
Amazon uses its market power to have wide ranging impacts on the communities that host it and the businesses that serve it. This includes requiring that businesses that serve its workers maintain hours that suit its workers' convenience, instead of the business's specific needs. Amazon can also use its market power to negotiate more aggressively with landlords not only at lease signing and renewal but also during the lease term. While this practice is common among distressed companies, Amazon has established that even profitable companies can treat their commercial real estate agreements as vehicles for constant renegotiation instead of as fixed contracts.
Wait... What's That Buzzing Sound?
While Amazon's Prime Air drone-based delivery is the most talked-about of their high tech innovations, it's just a small example of how they are looking to completely upend both delivery and production. Warehouses that achieve higher levels of space efficiency with robotic worker, products getting 3D printed in the (self-driving!) delivery vehicle on its way to the customer's location, and other space age technologies are ways that Amazon will continue innovating in the commercial real estate space. Many of these could reduce demand for space while others change what space gets demanded.
Here are a few other articles to check out:
Subscribe to our blog for more tips!!