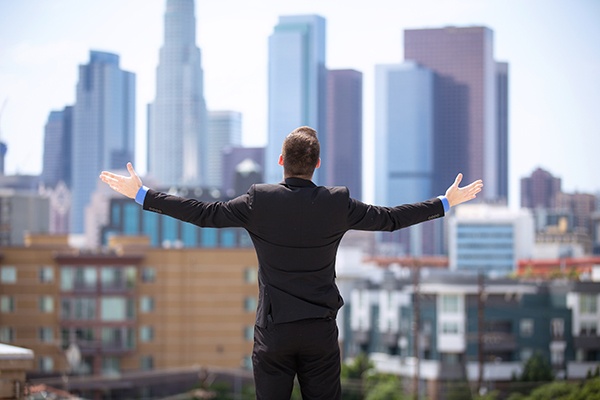 When you're looking for the perfect commercial space to lease, landlord reps can help you through the process, but trying to go it alone can be a costly mistake for your business. Enlisting the help of a tenant rep broker provides a number of benefits. Here are some of the top reasons to consider working with one:
1. The Tenant Rep Broker Works for You.
A landlord rep may be personable and helpful enough, but ultimately he or she works for the landlord. The rep will always have the landlord's best interests in mind--mainly filling available space as quickly and as profitably as possible. A tenant rep broker, on the other hand, works for you. It's his or her job to ensure that you get the ideal property for your specific needs at the fairest possible price with the best terms.
2. You'll Have Access to More Properties.
The best office spaces are often filled before it's even necessary to advertise them, so if you're going it alone, you'll miss your chance to look at many properties. Tenant reps have insider knowledge of the market and can get you in to see places you would otherwise never have known about.
3. It Will Save You Time...
A tenant rep will take the time to get to know what your needs are, not just by listening to you, but also by analyzing them. The properties that he or she recommends to you will already be the type that you need. This spares you from having to waste time researching on your own and touring spaces that just won't work.
4. ...and Save You Money.
Tenant reps know the market inside and out. They know what a fair rent price is in any given neighborhood or building, and they know what types of terms are standard in the industry. You can be certain that you're not overpaying or being taken advantage of when you have a rep on your side.
5. You Get Added Negotiating Power.
Leasing commercial space is a lot more complicated than renting an apartment, and negotiations can become lengthy and intense. A tenant rep will be by your side throughout the entire process to act as your advocate throughout negotiations.
6. Lease Terms Will Be Demystified.
You're an expert in your line of business, not commercial real estate. A tenant rep can explain terms and concepts that are unfamiliar to you, so that you can make better sense of deals and communicate more effectively with the landlord.
7. You'll Get Exactly What You Need.
With their experience and expertise, tenant reps can provide valuable insight into what your space requirements really are and what amenities are most likely to benefit your organization. Often, reps uncover needs that business owners don't even know they have, ensuring that the properties that are ultimately leased are truly a perfect fit for companies.
8. There Will Be a Whole Team of Resources at Your Disposal.
If you're in need of an outside expert like an architect or a real estate attorney to assist during negotiations, a tenant rep will already have an established network of contacts to call upon. You won't have to spend time screening and interviewing to get the help you require.
9. You Don't Pay for the Service.
Tenant reps don't charge a fee to tenants for their services. Not only will you not be paying for assistance, but the tenant rep won't receive full compensation until he or she makes commission when your lease is finished. As a result, you can count on him or her to work hard to make sure you're satisfied with the deal and it gets done.
Other great Tenant Rep articles:
Subscribe to our blog for more CRE tips!!