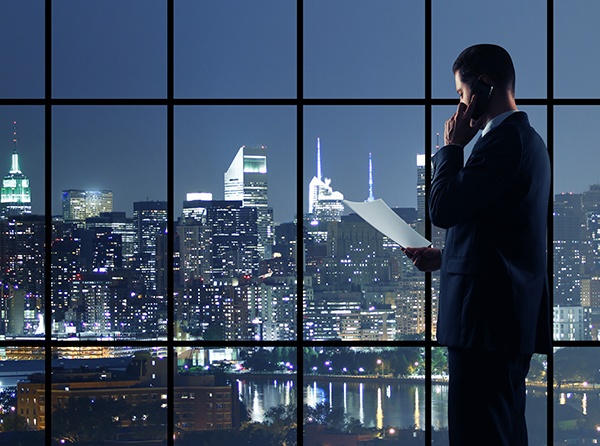 While our industry is filled with knowledgeable professionals, like any other field, we aren't perfect. The odds are that your commercial real estate broker is skilled, dedicated and an expert. However, if you see any of these six signs, it could be time to start looking for another person to help you and your company with your needs vis-a-vis your portfolio.
1. Lack of Market Knowledge
Your broker should be an expert in commercial real estate in general and in his or her market of specialization in highly specific terms. What this means is that your office broker should be able to explain general trends in office space and, if he specializes in the Wichita, Kansas market, exactly what is going on in Wichita. While it isn't reasonable to expect him or her to have a high degree of granular knowledge in every market in America, you should expect that your broker can tap into his or her network to get you the answers you need, regularly quickly.


2. No National (Global) Network
While commercial real estate still requires local knowledge, the business is conducted on a national or global scale. This means that your broker needs to have the ability to quickly assemble a team made up of comparable-quality professionals anywhere that you need to go.


A national network doesn't necessarily mean that the agent needs to work for a national firm. Instead, it means that he or she should be well connected through personal relationships all over the country or the world. To some extent, an independent broker might be superior, since he or she can choose the best broker from any firm in any given market instead of just having to go to the company's recommended team. The SIOR and CCIM are two great national networks.


3. Fewer than 250 LinkedIn Connections
While social networking isn't the most important part of the brokerage business, the size of a broker's LinkedIn network is a good way to test the strength of his overall personal network. Any broker with fewer than 250 connections is probably one that either lacks an adequate network or lacks the tools to leverage his or her existing network to your benefit.


4. Inadequate Track Record
Commercial real estate is a field where knowledge gets gained by experience. Even though academic programs in real estate are readily available, there is no substitute for the street smarts and people skills that come from at least a decade of field experience. Even if your broker has already done a good job for you in the past, if he or his team, lack a significant track record, it might be time to look for a safer choice.


5. Unreturned Calls
It's unreasonable to expect your broker to answer the phone every time you call. A broker that always has time to answer the phone, after all, is one that isn't very busy. However, your calls and emails should get returned within a reasonable period of time. If your commercial real estate broker doesn't have time for you, make time to find one who does.


6. Regularly Playing Both Sides of the Transaction
When it comes to finding space for your business, it's important to demand a commercial real estate broker that is 100% on your side. If your agent frequently represents both sides of transactions, it could mean that he's using your business to benefit his landlord clients. Look for a broker that puts tenants first all time, or at least almost all of the time. It won't cost you more, but it could save you a great deal of money over time.

Other great CRE Broker articles:
Subscribe to our blog for more tips!!