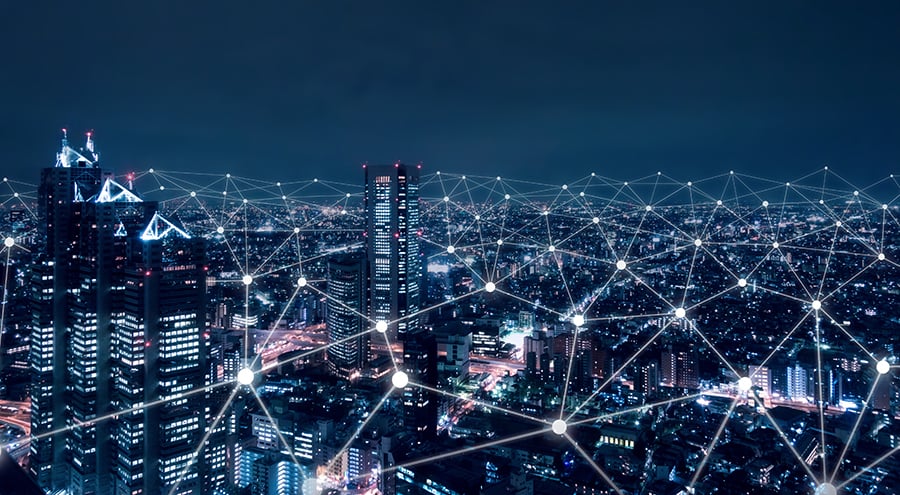 Guest blog by Ryan Letzeiser. Ryan Letzeiser is the Co-Founder and CEO of Obie, a portfolio management platform for commercial and multi-family real estate recently named a Top 100 Finalist for the 2019 Chicago Innovation Awards. Obie also offers tailored and competitive property insurance products.
Artificial intelligence (AI) is a newer technology being applied to commercial real estate (CRE). But implementing the technology can be expensive and require a strong IT team with knowledge of how to properly use it.
Cloud-based AI is giving CRE companies easier access to technology without having to overcome the hurdles of expense, expertise, and information.
Accessing Cloud-Based AI
Large cloud companies such as Amazon, IBM, and Google make AI accessible to a wider range of businesses. But smaller startup companies offering cloud-based AI focused on the real estate industry are also being put to use by some CRE firms.
These cloud-based AI options allow users to pay a relatively small price to access their AI infrastructure. This makes adopting AI more cost-effective and relieves the need to acquire a large technical team, including software developers and data scientists, to operate the technology.
By 2020, 87 percent of AI users will get some of their capabilities from enterprise software integrated with AI, according to Deloitte Global, a business advisory firm. The software is typically cloud-based.
Using AI in CRE
AI is a technology applied for everyday functions, such as giving voice commands to a smartphone. It simulates human intelligence by performing tasks such as sorting through data and learning, reasoning and self-correcting. It includes many technologies, including machine learning, natural language processing, and computer vision.
Cloud-based AI is benefitting the CRE industry by making it more accessible to use for a wide variety of tasks, from target marketing to investment decisions.
Easing Property Searches
Among the reasons CRE professionals are using AI is to help potential tenants tailor property searches. The technology can match tenants with locations with certain desired characteristics, such as a pet policy or access to transportation. It also can look at data to track advertising and target ads to a more focused group.
Analyzing Property Performance
Predictive analytics is another way commercial real estate professionals can use AI technology. AI has the ability to help real estate professionals and companies of all sizes to make better business decisions by using what happened in the past to estimate what will occur in the future.
For example, AI can look at large quantities of information about a company's real estate portfolio, such as tenant, space and lease data, find patterns and use those patterns to predict the future. It might give insight into how a property is performing or tenant behaviors. Predictive analytics also could help avoid issues such as equipment failure.
Analyzing Investments
The technology also can be used to help make better real estate investment decisions. AI can draw from years of past data, such as rent, occupancy and cap rates, to forecast how a property's value might change over the next few years. AI can quickly analyze a large amount of data from various markets.
Additionally, commercial real estate professionals also can use a machine-learning platform that is available to perform tasks such as projecting the ideal mix of units and amenities multifamily properties should have for the best return on their investment.
There also are companies offering commercial real estate firms AI platforms to determine where to invest for the best return on investment.
Retail Data
Retailers can benefit from AI as it can be used to relay information about customer activity, such as how much traffic competing stores are getting. The technology also can offer information such as whether a promotion was successful.
Other applications for AI in commercial real estate include:
Sorting through data to determine the current valuation of a property.

Monitoring building systems to provide an operations team with a better understanding of how to best optimize systems.

Using natural language processing to help simplify contracts.

Regulating thermostats to turn on and off depending on a room's use.

Providing customer service assistance by using chatbots to answer calls and questions based on knowledge input from manuals and other documents.

Offering image recognition software that can be used for security in place of key cards.
The CRE industry can gain many benefits from AI. However, many CRE professionals are reluctant to implement it, in part due to the seemingly complicated and expensive steps needed to take before adopting it. Instead, real estate professionals have historically relied on relationships and instincts to make many business decisions.
Accessing cloud-based AI is one way for the CRE industry to quickly begin putting the technology to use. As cloud-based AI becomes more accessible, more CRE brokerages may adopt the technology.
Companies that shift their work strategy to incorporate AI may be at a competitive advantage. The technology's ability to quickly collect and analyze data can lead to smarter decision-making and investments.
Here are a few other articles we think you will like:
Subscribe to our blog for more CRE tips!!