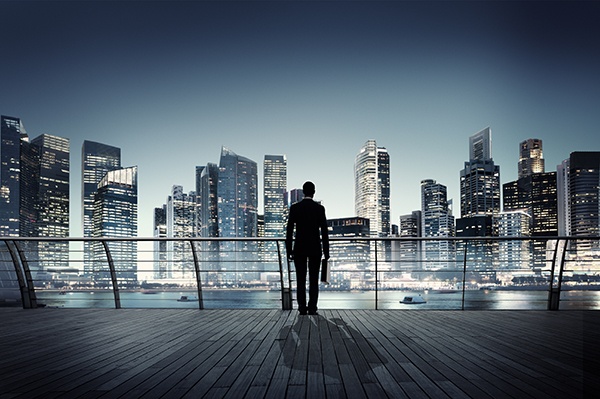 Managing commercial real estate utilization is a clear benefit for the CFO since it saves money. However, your company's portfolio is such a large part of who you are as an organization that a smoothly running optimized one benefits just about everyone in the C-suite. Here are some examples:
Chief Financial Officer
When commercial real estate utilization gets maximized, the total cost per employee or per unit of production is minimized, helping control costs. While there's an old adage that a company can't cut its way to profitability, savings still accrue to EBITDA and net profit.
Chief Operating Officer
Every unnecessary space generates additional logistical complexities along with the dollars-and-cents impact of having to pay rent. An optimized CRE portfolio is one that places less demands on the company's operating departments.
Chief Legal Officer
Better running spaces mean fewer chances of problems that could turn into law suits. If your company reduces the number of offices it operates as a means of maximizing its commercial real estate utilization, it could also reduce its legal risk by operating in fewer jurisdictions.
Chief Marketing Officer
A company with well running locations is one that has constant opportunities for positive press releases, photographs of smiling busy people at bustling offices and the like. It's easier to market your success when you're actually having it.
Chief Sales / Growth Officer
Optimized spaces are usually full enough to have a good buzz. This is good for the psychology of the sales teams that occupy them, propelling them to higher levels of production.
Chief Executive Officer
Ultimately, your CEO wants to have a well-running platform on which he or she can build your company's next string of growth initiatives. Portfolio utilization optimization is one of the many business initiatives that go into building that platform for growth.
Optimizing your commercial real estate utilization can have an enterprise-wide impact but, surprisingly, it isn't a particularly complicated process. Here are a few broad strokes of how you can start making your portfolio work better:
Find offices that are underutilized and either close them or move them to smaller spaces.


Study your best locations to find out what is working, then replicate those practices in your other locations.


Work with dedicated tenant representatives every time that you sign a lease to ensure that someone who is truly on your side is providing market information and finding the best possible deal for you.


Own the spaces you know you want to keep over the extremely long term, and lease anything with a shorter time horizon.


Audit every lease to make sure that you are only paying what the document obliges you as opposed to blindingly paying the amount that your landlord calculates.


Consider reconfiguring full offices to squeeze more people into the same space.


Other great CRE Optimization Articles:
Subscribe to our blog for more great tips!!