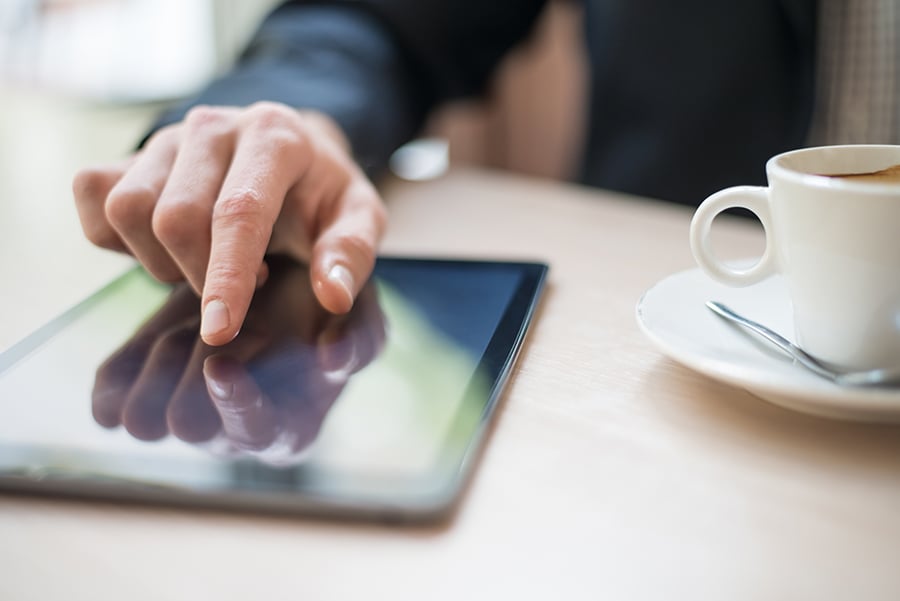 When your career is in commercial real estate, you're sure to spend a lot of time on the road. You can't take your office with you when you're traveling for work, but you can make it easier to complete tasks on the go with the right technology. Here are some must-haves for CRE professionals.
1. Power Bank
It seems that tablets, laptops and smartphones run out of battery life when you need them most. Power banks can extend the use time of your gadgets by one or more hours, depending on their sizes.
2. USB Chargers
The majority of those tech gadgets that simplify life on the road are battery powered and will need to be recharged. Having multiple USB chargers at the ready can ensure that you're ready to re-power on the go. You can purchase chargers with multiple USB slots for charging more than one item at a time in your vehicle or a hotel room. It's also a good idea to keep a couple spare USB cables on hand in case one is damaged while you're away.
3. Power Strip
Finding multiple spare plugs for charging and powering devices can be tricky in airports, cafes and other spaces where on-the-go CRE professionals typically work. Carrying a power strip allows you to create your own charging station anywhere. Bring along an extension, so you can seek out an available outlet.
4. Wireless Speaker and Headphones
Trying to tune into a conference call on your phone or laptop can quickly become frustrating due to poor sound quality. When you have a high-end wireless speaker and Bluetooth ear buds, you'll be prepared to conference everywhere from your vehicle to your hotel room to public areas. Plus, the ear buds are great for tuning out background noise, allowing you to focus on work or catch a quick nap during a flight.
5. Bluetooth Keyboard and Mouse
If you've ever had to draft a lengthy memo or make edits to a lease agreement from your phone or tablet, you know how time consuming on-screen keyboards can be. A wireless keyboard that syncs to your device using Bluetooth can save you tons of time. To bring even more of the convenience of a computer with you on the road, you can invest in a wireless mouse.
6. Travel Router
Although free Wi-Fi is becoming available at more and more locations, connection speeds and concerns about security may make you hesitant to connect in a public place. Wireless travel routers solve this problem.
7. Smart Pen
When you need to jot down a quick note, you don't need to reach for your tablet. A smart pen makes it possible to record what you write on a real paper pad. When you power up your tablet later, the notes will sync. This can really come in handy during meetings.
8. Mini Projector
Nothing's more frustrating that arriving for a meeting to find that the available projector is difficult to use or incompatible with your computer or laptop. Today's mini smart projectors guarantee that you'll be able to complete your presentation without a hitch and feature Wi-Fi connectivity, giving you quick access to files stored on Dropbox and other apps.
Here are some other articles we know you'll enjoy:
Subscribe to our blog for more CRE tips!!