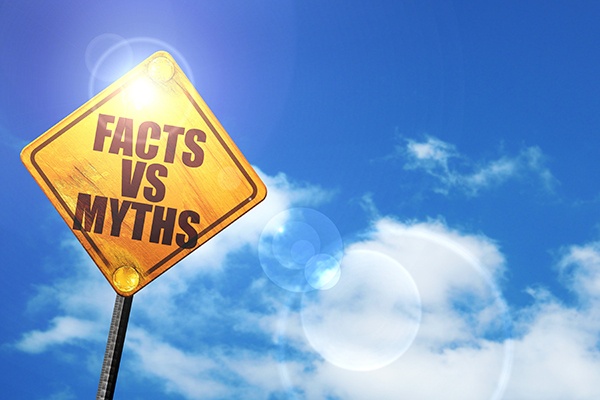 A while back, we shared a blog post called "3 Tenant Improvement Allowance Myths and Why They're Not True". Here are three more TI myths -- and why they aren't accurate.
1. TIs Are Necessary
It is absolutely true that TIs are a must in new space, unless you plan to use your new office or retail space as a very poorly configured warehouse. When you're looking at existing space, though, most businesses can find spaces that are pretty close to their needs. After all, there are many commonalities between how tenants use their buildings. The odds are that there are multiple law firms in any given city with roughly the same needs for space, as an example.
Think about how much money you could save by finding a building that has perfectly pre-configured space. When you amortize the cost savings from doing no TIs over the life of the lease, it could even justify the expense of moving to a higher end building than you might have otherwise been able to afford.
2. TIs Are Expensive
When simple cleaning, signage, carpet and paint can easily run to $10 or $20 per square foot, there is a perception that tenant improvement work is expensive. As we just discussed, it might not even be necessary if you can find the right space. That, of course, eliminates any cost.
However, if you have to do TI work, it doesn't need to be as extensive as you might fear. First, remember that open floor plans mean that you do not have to build a large number of expensive walls. Second, remember to reuse elements. Doors, lighting fixtures, windows, ceiling tiles and the like may be salvageable, saving you significant money. Finally, embrace semi-finished space. Modern tenant improvement designs allow you to use lower cost industrial fixtures, omit ceiling grids and expose wiring. With a bit of creativity, you can end up with space that is forward-thinking and low cost.
3. TIs Carry Up Front Cost
Many tenants think that when they sign their lease, they pay their security deposit, their rent, and the balance of the TI work that the landlord didn't cover. While you can write your lease that way, you don't necessarily have to come up with all of your TI costs up front.
One option is to finance your TIs with a line of credit or other type of bank financing. Just because you aren't buying the building doesn't mean that you can't use debt to spread out your TI costs. While your amortization period will likely be short, spreading your tenant improvements out over time can help to smooth out your company's cash flows and conserve investment capital.
Alternately, your landlord might be willing to finance your tenant improvement expenses in the form of higher rent. Just as some landlords will lower rents for tenants who forego a tenant improvement allowance, some will also offer a higher allowance (covering your costs) in return for your agreement to pay higher rents. As with bank financing, this also helps you to keep more money in the bank for other investments or just to improve your company's cash position.
Other Tenant Improvement articles:
Subscribe to our blog for more great tips!!