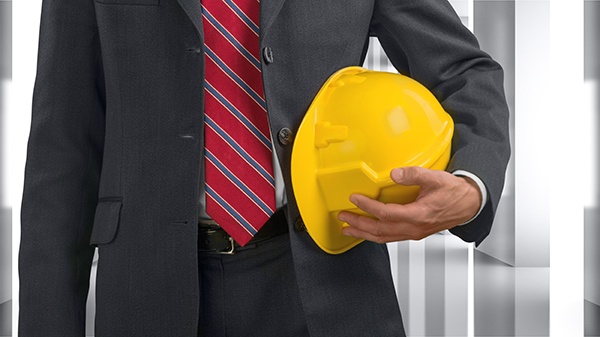 Many people mistakenly believe that it's only possible to get Tenant Improvement Allowances when you're moving in to office space in a new building. The truth is that when landlords have space available in areas where there is high competition, it's often possible to negotiate Tenant Improvement Allowances in buildings that are already home to other tenants.
Before entering into negotiations with your prospective landlord regarding Tenant Improvements, it's important to first have a good idea of what improvements a space requires to make it uniquely suited to your business needs. This way, you'll be able to estimate the cost per square foot needed to make the improvements and will have a frame of reference during negotiations.
But just what type of Tenant Improvements should you consider making? Here are some of the most popular Tenant Improvements for commercial office spaces:
1. Changes to Layout
Today, more and more companies are shifting toward open floor plans, as they encourage collaboration and make offices feel more spacious. Ideally, though, you don't want the entire floor plan of your office space to be a single wide open space. Having a few closed-in meeting rooms and phone areas plus shared closed-in area break rooms or cafes will give you the best mix of private and public space. Consider how your prospective office space is currently laid out and where walls need to be added or removed to create your ideal floor plan.
2. Changes to Wiring
Modern offices need more than just outlets to supply power and data to the permanent computer systems and telephone systems at workstations and in offices. Employees need and want to be able to plug their devices in during their nine-to-five. Adding some additional electrical outlets and receptacles for wired Internet connections will ensure that your entire team can recharge their batteries and use your network at top speeds when they're in the office.
3. Changes to Reception and Visitor Areas
If your office space is visited by clients, it's important that the areas that they see when they arrive reflect your brand perfectly. Tenant Improvements may include repainting, adding signage or logos or replacing flooring to reflect your brand image and make the best first impression on your clients when they arrive at your office.
4. Changes to the Ceiling
Even offices that are in great condition often have some discolored or stained ceiling tiles. As a result, Tenant Improvements often include replacing the acoustic tiles with new ones. Some companies are even opting to remove tiles completely to make their office spaces feel more open, provide easier access to heating and cooling systems and give their spaces an industrial chic aesthetic.
5. Changes to Lighting
Ensuring that your office has enough light not just to see but also to make the space feel inviting and pleasant is important. Installing windows in areas where there is no daylight can increase illumination levels and boost employee morale. You may also want to consider upgrading to LED lighting, as it reduces electricity costs, makes office spaces greener and gives off less heat than fluorescent lighting.
When you go into negotiations with your prospective landlord, keep in mind the anticipated cost of making improvements. You may ultimately need to cover some of the costs yourself, but by knowing exactly what your top priorities are for improvements, you'll be in the best position to negotiate.
View some other Tenant Improvement articles:
Don't forget to subscribe to our blog!