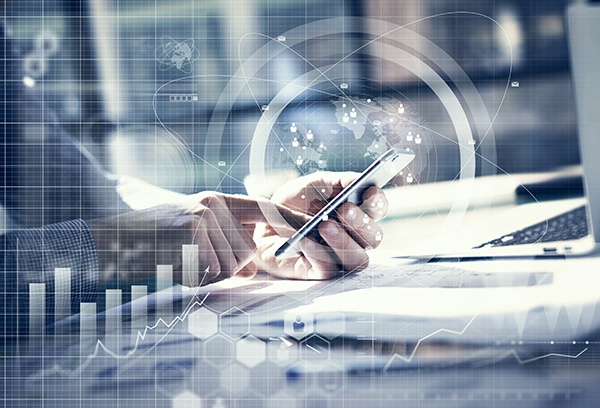 Our mobile devices, computers, automobiles and household electronics and appliances are constantly evolving as technology continues to advance and open the door to new features and functionality. The lightning fast advancement of tech is also impacting the business world in new and exciting ways. New technologies are even shaping commercial real estate, setting the stage for office spaces that are more advanced than ever before. Here are some of the features being developed for the offices of tomorrow:
1. Better Health Through Tech
Employee health and wellness has become a major focus for large corporations. Companies wish to minimize sick days and boost productivity by keeping employees in the best of health. Being able to boast that their office spaces feature cleaner air and more hygienic conditions also helps companies recruit and retain talented employees, especially millennials who are more health conscious than their older peers are. The interest in creating a healthier workplace is encouraging landlords to install high-tech air purification and filtration systems that can be adjusted remotely using a smartphone or tablet. In some cases, air quality stats can be made available for tenants to check in real time through a mobile app.
2. Smarter Spaces
The Internet of Things will make tomorrow's office spaces smarter than ever before. Lights will turn on and off automatically when they are needed and dim when outside lighting is sufficient to illuminate the space. HVAC systems will learn the patterns and preferences of tenants and keep the climate regulated to ensure comfort during working hours and conserve energy when offices are empty. With mobile apps, employees can receive real-time notifications when they move through certain parts of an office space, eliminating the need for signage reminders.
3. Buildings Constructed by Printers
3D printing technology is changing the way commercial office space is built. More and more contractors are using 3D printers to reduce costs and improve construction quality. For tenants, this can open the door to more customized build-outs delivered at a much faster pace than ever before. Tenants will also be able to do more with tenant building allowances.
4. Better Insight into the Market
Advancements in the collection of demographic data and predictive analytics are making it possible for commercial tenants to pinpoint where the best locations for their companies will be. In the future, it will one day be possible for a company looking for commercial real estate to use a program or online app to enter key information, such as industry, company size and target market, and receive custom recommendations regarding where to look at offices. Key data about average rental rates, common area maintenance fees and even parking ratios are becoming increasingly easier for tenants to research so that they can easily compare buildings and get an edge at the negotiating table.
Although many of the technologies that are described above are still in development, some buildings are already incorporating them. If a particular technology sparks your interest, a tenant rep broker can help you find offices that will allow you to benefit from it.
Here are a few other CRE technology articles to check out:
Subscribe to our blog for more great tips!!