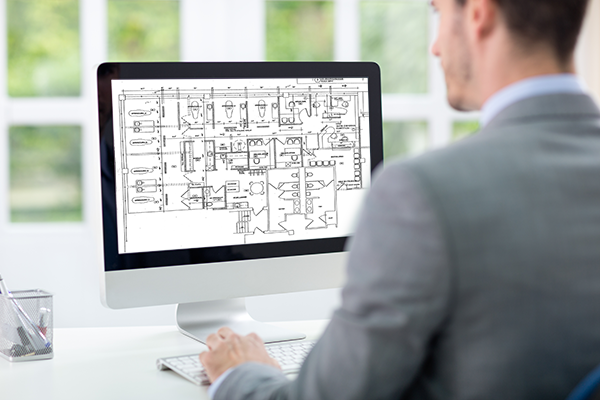 While nothing can replace a physical visit, technology makes site selection a faster, easier and less expensive process. Doing research at your desk before you go, and having data with you when you go lets you make more informed decisions more quickly.


Assess What's Already Working
The key to successful site selection is to start by understanding what is currently working in your company's portfolio. If you know that a rectangular office is more space efficient than a square one, or that you do more sales from a ground floor office than from one where sales teams need to spend times in elevators and in parking garages to get out to meetings, you can use that information to guide the types of spaces you seek. You might also find out that your office uses so little electricity that a green building with solar panels doesn't give you enough energy savings to offset increased rent.


All of that information comes out of the same workplace management system that you use to optimize your current real estate portfolio. By reviewing your best sites as identified through the use of commercial real estate software, you get a list of criteria for your next site.


Research Markets
Market data collection for site selection is almost an easy process, thanks to the wide range of demographic, psychographic, economic and geographic tools available over the Internet. Given a set of criteria -- such as a road with a 30,000 vehicle per day traffic count, a 3 mile radius population of 20,000 or more, average household incomes of $55,000 to $75,000 and at least a 40 percent college graduation rate -- software can quickly show you a map of suitable sites. Then, you can narrow down by additional criteria or even by the locations of your competitors.


This process helps you narrow down your site selection to a specific neighborhood, street or corner. Adding in satellite images, aerials and even street-level photography allows you to get very close to the experience of a walk-through without leaving your desk.
Collect Commercial Real Estate Data
Once you have identified the general vicinity that you want to consider, you need to find actual spaces. The best way to do this remains to work with a skilled tenant representative. However, if you'd like to do your own research as well, there are two ways to leverage technology.


Publicly available websites -- some free -- provide listings of available spaces. Perusing them can give you a sense of what is available in the market. For more detailed information, talk to your workplace management system provider. Some software programs -- like REoptimizer® -- let you load market data right into their databases. While the primary use of this function is to help you benchmark your existing portfolio against the surrounding market, you can also use the feature to help you do site selection by loading data in markets that you aren't occupying yet.


Visit -- and Sign
Finally, once you've leveraged all of your technology to build a tightly focused short list, you are ready hit the road or the airport. On your site selection visit, you will be able to to tour sites with the knowledge that any of them could be suitable. This lets you focus on the factors that you can't find through technology -- like the general feel of the area and building. Once you've found one that feels right for your business, you can sign a lease and start planning for your new location.
Other great Commercial Real Estate articles:
Subscribe to our blog for more tips!!