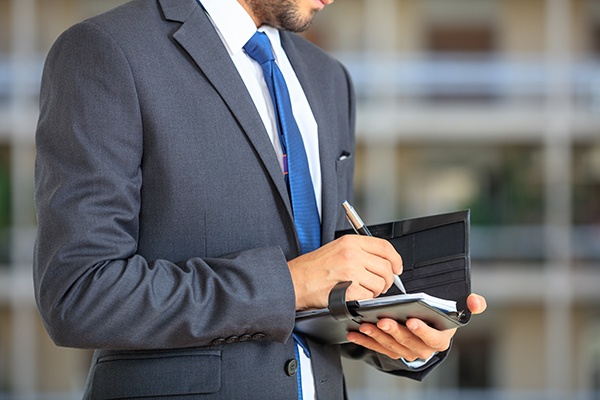 Moving to new office space is a major undertaking, and it's not something you want to have to repeat frequently. Taking the time to ensure that the office space you're choosing is the absolute best fit for your needs can lower the likelihood of your having to relocate again when your lease is up.
While your business needs may change in the future, crossing the items off this checklist before you sign your lease can help to ensure that you're making the best decision when it comes to your new office space location.
1. Get Acquainted with the Neighbors
Scan the directory of current tenants and make sure there are no companies that are competitors or that could otherwise cause a conflict with your business already in residence. Stop in to meet the companies that occupy the spaces closest to yours. A short conversation can help you get a feel for what the mood is like in the building.
2. Check for Bars
Your employees will need to be able to get reliable service for their mobile devices and laptops in your space. Make sure to find out what type of Internet service is provided and walk through the office with your phone looking for dead zones. Boosters may be able to be installed to compensate for poor reception, but it's best to know you need one before you move in.
3. Reread the Contract
Even if you feel like you have a good grasp on the terms of the contract, read it over again and have at least one other set of eyes review it, preferably someone with knowledge of the industry. If anything seems gray or unclear, get the language reworked. Don't leave anything up for interpretation.
4. Examine the Common Areas
Check out bathrooms, reception areas, cafeterias and other shared spaces. Make sure that they are in good repair and that they will contribute to a positive work environment. Dirty, dingy bathrooms or eating areas with faulty appliances are guaranteed to put a drain on morale.
5. Look Through a Client's Eyes
If clients visit your location, do a walk through from the front door of the building imagining yourself in their shoes. Think about what type of impression everything from the entryway to the lobby to the elevator to the hallways makes. Does it match your brand?
6. Check for Fit
Are you planning to take your office furniture with you? If so, make sure you take the time to double check the fit. Measure cubicles, desks, conference room tables and other things that will be moving with you and then confirm that they will go in the places in the new space that you have designated for them. You don't want to end up scrambling on moving day to find new furniture or rethink your entire floor plan.
7. Consider Services
What items are not included in your lease agreement? Will you be needing to hire your own cleaning crew? Plant service? Water service? Make sure you have thought about what vendors and service providers you need to hire and what the additional costs will be on top of your monthly rent, CAM and fees.
Other articles to check out:
Subscribe to our blog for more great tips!!