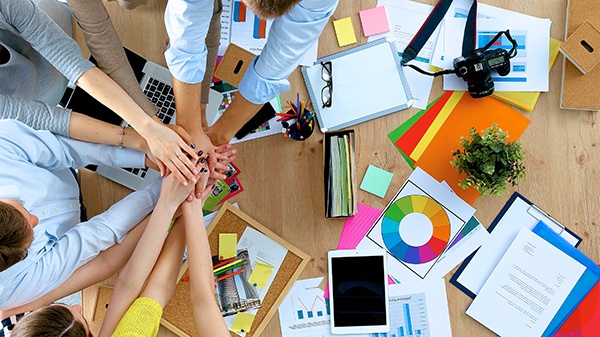 The site selection process isn't only about finding a space that works for your business and its customers. It's equally important to focus on what your workers need. Sometimes, the best space for your business isn't the best one for its workers, and choosing the wrong space for them can cost you millions in lost productivity.


Proximity to Clients and Vendors
If your team spends time in the field working with clients, prospects and vendors, ensure that your site selection process maps their locations so that you can choose an office that is central to them. The less time that your employees spend in their cars getting to the places that they need to do business, the more time they're spending working on their jobs and being productive.

For example, if your primary clients are in the industrial part of Long Island City, a location in lower Manhattan makes little sense. If you don't choose to locate in Queens, office space in Midtown will get your employees miles closer to their clients. As another example, offices in downtown LA make little sense if you're doing business with the entertainment industry, which is concentrated in Hollywood and the San Fernando Valley. In Minneapolis, many consumer product companies maintain downtown offices so that they can walk to Target's world headquarters through the indoor skyway system in the winter.


Life/Work Balance Amenities
Your employees lead increasingly complicated lives that, at times, can intrude on the work day. Directing your site selection team to find locations that are surrounded by the services that your employees need to manage their lives can help to reduce absenteeism and increase productivity. Sometimes, people need to go to their cell provider's location to fix a broken phone, stop in at the doctor's for a checkup, and run to a post office to mail a gift to a far-away relative. It's better to have them do these things during lunch or a break than on a half-day off.


Natural Light
Research conducted by the National Renewable Energy Laboratory conclusively shows that natural light positively impacts employee productivity. Studies held throughout the country at different types of businesses showed as much as a 16 percent productivity boost simply by giving employees more sunlight. It also reduced absenteeism due to sick days.

While the glass line of the building you choose as well as its proportion of interior-facing to exterior-facing space has an effect on its light distribution, location matters, too. Buildings with southern exposure and unobstructed views of the sky will have more sun than other locations. Site selection teams can even map sun angles to maximize the amount of natural light that is available.


Commuting Concerns
Employees might commute on their own time, but they bring their commute's effects to work with them. Finding a space that your team can get to without spending hours in their cars will give you employees that are happier, more alert and more productive. Access to public transportation and to convenient and affordable parking can be as important as an easily reached street address.


Contiguity
As you're selecting sites, look for ones that keep your employees together. A high-rise location with a small floorplate can leave your team spending most of their day in elevators or on stairs shuttling between departments. On the other hand, a spread-out campus with small buildings can be oppressive in the heat of a Phoenix summer or the cold of a Chicago winter. Locations that let your team stay together on a single floor are usually preferable.
Here are a few other articles to check out:
Subscribe to our blog for more CRE tips!!