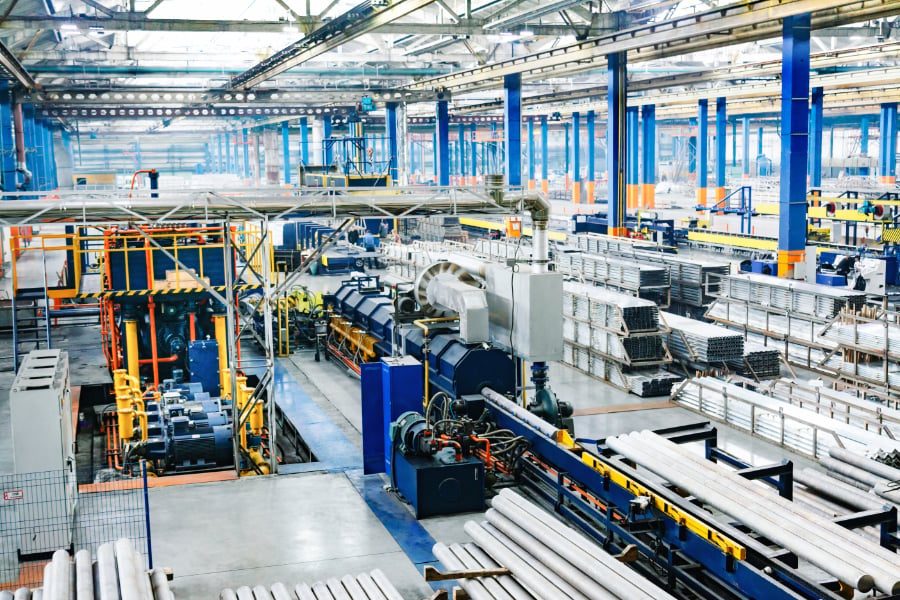 The manufacturing space is experiencing a surge in demand as COVID-19 impacts retail supply chains. The spread of COVID-19 meant that most purchases shifted towards essential goods. More people desired contactless purchases in a less crowded environment, and this has led to an increase in online shopping. Office spaces are being redesigned and repurposed for storage and fulfilling centers.
When the COVID-19 pandemic started, it was evident that all industries would be impacted—some positively and others negatively. One industry that has experienced a huge boom is the manufacturing space. Manufacturers switched to optimized e-commerce in order to adjust to the increasing demand from online purchases as a result of the COVID-19 pandemic. This has led to an increase in the demand for manufacturing and retailing space.
According to JLL predictions, total e-commerce sales could hit $1.5 trillion by 2025. This surge in e-commerce sales is expected to increase the demand for industrial real estate by 1 billion square feet. According to Rich Thompson, International Director, Supply Chain & Logistics Solutions, JLL, the growth of e-commerce has enhanced the demand for industrial real estate in the past decade, and the sudden surge in online shopping has further accelerated the demand. The advent of e-commerce disrupted the retail industry and has changed the way people shopped and received goods. Now, it is changing how tenant space can be properly utilized during a pandemic.
Consumers now expect a close speedy delivery for their online purchases. Something that neighborhood shopping centers and malls have been doing for years. For products that are not manufactured in residential areas, manufacturers and retailers have been forced to get close to the customer. Retailers have already started to expand and rely more on fulfilling centers and warehouses to optimize product delivery. Brookfield Properties, Macerich, and Taubman have already installed technology-enabled micro-distribution hubs at five malls. In Memphis, a shuttered Sam's club has been converted to an e-commerce fulfillment center. In spite of this development, converting retail space into a fulfillment center may not be as straightforward as it may appear. For instance, certain zonal laws prohibit conversion.
In the first quarter of 2020, U.S. industrial leasing was recorded at a three-year high – this was at the beginning of the pandemic. E-commerce, which accounts as a percentage of overall industrial leasing, is massively on the increase too. According to JLL research, in 2019, it represented 11.8% compared to 20.8%, the preliminary data for 2020. The sudden increase of e-commerce adoption is causing a strong short-term overflow in warehousing and lease consolidation in the U.S.
The increase in online shopping is expected to continue, and this will increase the growth of cold storage space. The increase in both cold storage and fulfillment centers will require the construction of new buildings or renovations. COVID-19 has shown that retailers and manufacturers whose business models incorporated a strong e-commerce strategy were at an advantage when the pandemic began. Commercial real estate tenants who are looking for what they can do with their space can begin to look at e-commerce and micro-fulfillment.
Here are a few more articles we think you'll like:
Subscribe to our blog for more CRE tips!