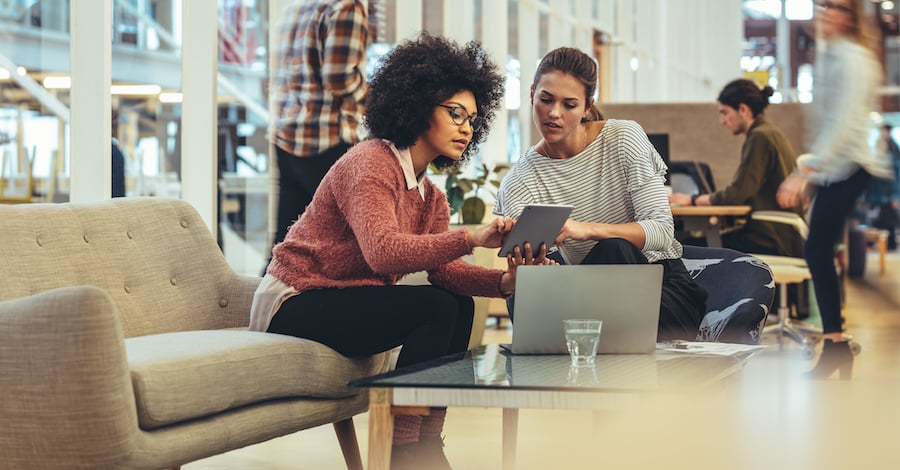 When you're comparing potential offices, cost, size and location are likely your top priorities, but you shouldn't look at amenities as mere extras. Amenities are those special touches and perks that turn offices into comfortable, attractive workplaces that employees love to work in. Finding a building that offers some of these highly-sought amenities can go a long way toward promoting high morale and assisting with recruitment and retention.
1. Wi-Fi and Distributed Antenna Systems
Being able to access the Internet with fast, reliable Wi-Fi from anywhere in a building is a must. Buildings with Distributed Antenna Systems ensure widespread connectivity and are highly in demand among commercial tenants.
2. On-Site Retail, Dining and Services
Employees are increasingly demanding a better work-life balance. Buildings that have at least basic retail like a drugstore and appealing on-site dining options simplify life for employees. Some buildings may even have services like dry cleaning pickup and delivery available for tenants.
3. Conference Facilities
For those times when you have out-of-town visitors, on-site conference facilities can be a major perk. Having one or more larger spaces available to reserve can spare you the costs and hassles of having to find an off-site location for large meetings.
4. Tenant Lounge
Tenant lounges are incredibly popular with millennials. These areas may provide pool tables, ping-pong tables, arcade games and other fun activities that offer a chance to have fun and de-stress without leaving work.
5. Security
Today's most in-demand buildings shift security into the amenities column. The latest buildings feature unobtrusive turnstiles that simplify commutes and smart security alarms and cameras that can be controlled remotely. Think how convenient it would be for the receptionist to be able to check who is at the visitor's desk from their smartphone or tablet.
6. Parking for Every Need
Ample parking is just the start to great amenities. In-demand buildings frequently offer charging stations for electric vehicles as well as on-site bike storage. Some buildings are even beginning to offer bike repairs and basic automotive services on-site for tenants' convenience.
7. Elevators
Every day, your employees will use the elevators at least twice. That's why it's important to choose a building with fast, roomy elevators that are well-serviced and visually appealing.
8. Casual Gathering Areas
Buildings with smaller shared breakout spaces are big with millennials. Some buildings make these areas more relaxing with fountains, green walls and even fire pits.
9. Fitness Center
Offering an on-site gym can help employees fit exercise into their daily routines with greater ease. This not only increases morale but can also mean savings in health insurance rates and fewer missed work days.
10. Lockers
On-site lockers give employees the ability to store shopping and other items somewhere more secure and convenient than the coatroom or under their desks.
11. Outdoor Access
One of the most popular amenities in office buildings today is private access to the outdoors. This might come in the form of a rooftop garden or a courtyard accessible only from the lobby.
Here are a few other articles you might enjoy:
Subscribe to our blog for more CRE tips!!