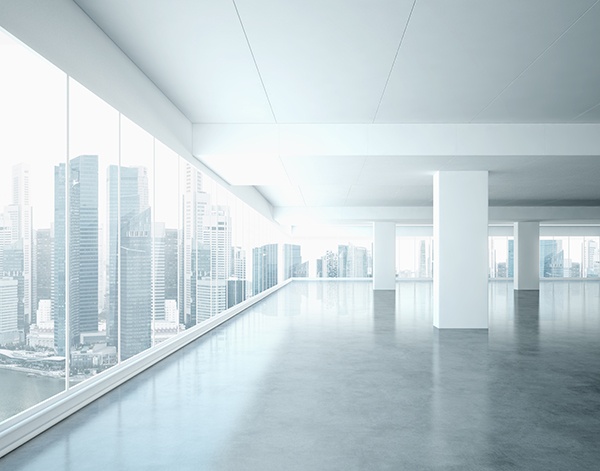 Whether you're launching a start-up, opening an office in a new geographic area or relocating, it can be difficult to know how to begin comparing available office spaces. Considering the following elements of spaces that you tour can help to make the decision a little easier:
1. Cost
Before you begin to think about the details of the spaces themselves, it's important that you confirm that the cost of the places you are considering work with your budget. The cost of occupancy goes beyond rent. You'll also want to make sure that you can afford the common area maintenance costs, any fees charged by the landlord, utilities, insurance and the costs for services that are not covered as a part of your lease. While there may be room to negotiate the costs on a space, you're unlikely to be able to get a landlord to come down thousands of dollars to fit into your budget, so don't waste time considering properties that are completely out of reach.
2. Square Footage
How much space will you need for your team? When considering your square footage requirements, it's important to keep tomorrow's needs in mind, not just today's. If you foresee a major expansion within the next couple of years, it's better to find a space that will allow you to accommodate new team members rather than to have to scramble to rent another space in the future.
3. Layout
The type of space in an office is just as important as the amount. Typically, the best offices are those that will allow you to include a mix of open and closed-in offices. Open spaces allow for easy collaboration and promote productivity, while classic offices provide privacy and give employees places to work without distraction and interruption. It's a good idea to talk to your management team and get a feel for what types of space are the best options for their subordinates.
4. Location
Don't make the mistake of just focusing on what's inside of the office space. Where the building is located can have a big impact on your team. While out-of-the-way locations in remote office parks may be affordable, they can mean long commutes for employees and little-to-no access to public transportation. Office spaces that are centrally located, near restaurants and bars and businesses like grocery stores, salons and dry cleaners will help your employees maintain a better work-life balance.
5. Connectivity
In today's word of telecommuting, tablets and laptops and video conferencing, being able to get online is vital to the success of your business. While you may be able to add Ethernet ports to an office that is lacking in wired connectivity, wireless service is equally important. If you issue company mobile devices, make sure that yours has a good signal throughout the office. Take note of any dead zones that you encounter. Wireless signal boosters can help to strengthen signals in these areas, but they will increase your costs, making it important that you know up front if you will need to install one.
Here are a few other commercial office articles:
Subscribe to our blog for more great CRE content!!