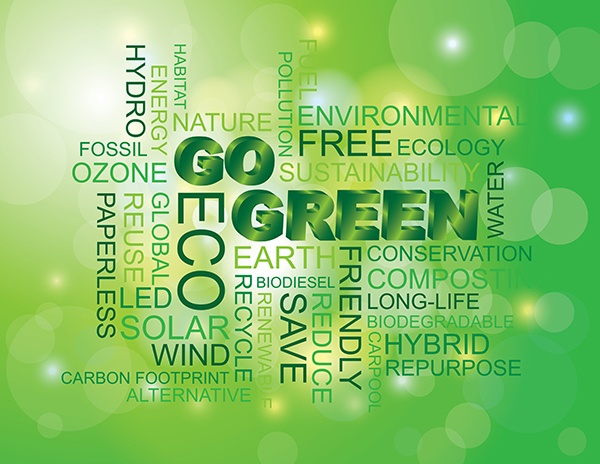 Corporate real estate tenants are always looking for ways to cut costs. One significant way to do this is to engage in an integrated platform which includes reduced energy consumption through improved systems performance and responsible usage policies. The reward for increased social responsibility is the financial benefit as a result of taking steps to creating the greenest business environment possible.


Commercial real estate tenants may contribute to having a more green real estate portfolio by developing a business efficiency plan that incorporates operational processes, energy use, vendor partnerships and financial aspects together. This can create continual building and corporate real estate portfolio improvements. Corporate real estate tenants may look for ways to more effectively manage their utilities by identifying, categorizing and implementing green projects that can result in savings across their entire real estate portfolios.


Collaborate with landlords to find ways to reduce your environmental impact that is associated with real estate operations. Participate in learning about sustainable asset management and become aware of the many practical guidelines on energy reduction and measurement. Create policies on energy and building resource usage. Provide new guidance using checklists and examples to employees concerning new strategies to better serve your goals.


Consider designing a corporate real estate campaign, through using professional tools like Energy Star and utility reports to track behavior changes. Define successful actions and identify the traceable metrics. Find the best holistic and integrated approach to allow for the highest level of efficiency, transparency and simplicity. Monitor and document development strategies that will more likely produce desirable outcomes. Measure progress at each development stage for the new energy efficiency and building resource program.


Finally, another way to ensure that tenants may accomplish their goals in making their corporate real estate environments greener is to engage a consulting firm specializing in developing a sustainability plan using core strategies. In this way, you may more easily achieve your green-focused objectives. A professional firm may conduct a diagnostic review, to help identify opportunities and support the implementation of green policies, while guiding your firm toward long-term improvement processes that provide the desired results.
Read our other Green Corporate Real Estate articles: