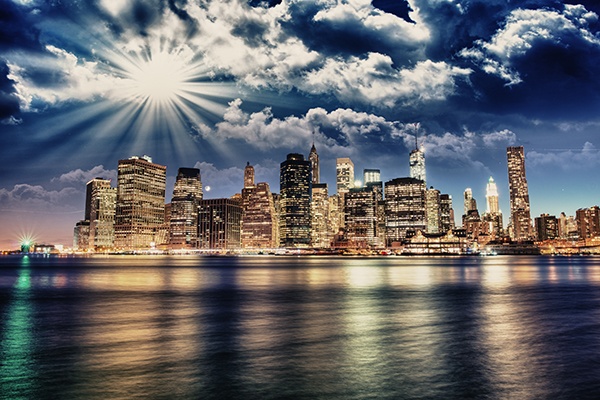 Moving to new office space requires expenditures of time and money. After investing in a move, the last thing that you want is to choose a location that doesn't completely work for you and find yourself having to move again at the end of your lease. Following these tips will help to ensure that you make the right decision regarding commercial real estate leasing.
1. Consider Your Overall Strategy
As a company, you likely have strategic goals already in place. Before you begin to consider real estate, take a moment to jot them down, then think about how your office space plays into them. For example, if your focus is on enhancing efficiency and reducing costs, you might want to consider spaces in green office buildings, which have been shown to boost worker productivity and lower utility bills for businesses. On the other hand, if your goal is to enhance your brand image and attract new clients, a space in a building with a prestigious reputation or in the dominant center for your industry might be more beneficial.
2. Consult Your Team
Even if you have the final say regarding your office space, you should not make the decision all alone. Consult your management team and find out what each of their departments requires for their workspace. You can also conduct an employee survey to find out which amenities and features are most desirable. Surveys can also help you determine how your employees arrive to work, so you can evaluate your parking needs and find out how important it is that you be located near public transportation.
3. Arm Yourself with Knowledge
It's impossible to know whether or not you're getting a fair deal and negotiate effectively if you're unaware of real estate market conditions in your area. Take the time to research the area and find out what going rental rates are and what types of terms businesses like yours are getting. You should also do your homework into landlords' reputations and find out what other businesses are located in buildings that you are considering, so you can avoid potential conflicts.
4. Allow Plenty of Time
Commercial real estate searches and lease negotiations take time. Waiting until the last minute may leave you faced with having to settle for a space that is less than perfect for your needs. Ideally, you should begin thinking about your space 1 year before your current lease becomes due. If you can't begin that early, at least leave yourself a 6-month window.
5. Enlist the Help of a Pro
A tenant rep broker is an invaluable asset for any business during the commercial real estate search and negotiation process. Brokers can help you determine which properties are right for you and get you into buildings that you might otherwise never have an opportunity to tour. With their in-depth knowledge of the market, they can be helpful at the negotiating table to ensure that you receive a fair deal. Your landlord covers the costs of the broker's services, so it won't cost you anything to benefit from their experience.
Here are a few other articles to check out:
Subscribe to our blog for more great CRE tips!!