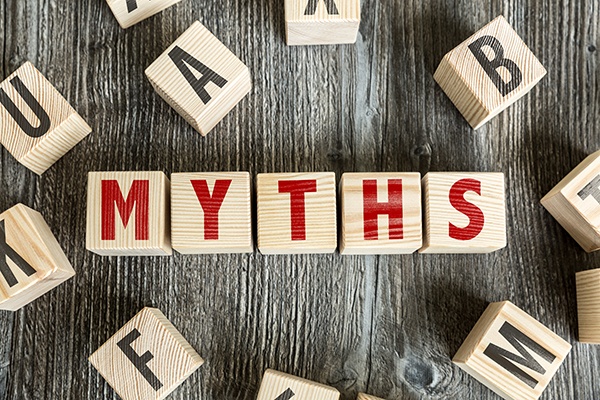 If you aren't a full-time commercial real estate practitioner, you will probably find that good information about the industry and how it works is hard to find. Even worse, you may hear some common myths about how commercial properties work. Here are four that you've probably heard -- all of which are wrong.
Leasing Space is Like Renting an Apartment
Comparing an apartment rental to a commercial real estate lease is like comparing applying for a credit card at a retail store to getting a business loan. Sure, both are similar types of transactions but once you dig down, the level of complexity in the commercial world is much greater. Leases are longer in term and more expensive, and the details of the space and of your obligations to your landlord are also more detailed. In addition, while a bad apartment might be uncomfortable until you move, a bad space for your business could ruin it. As if all of these complexities weren't enough, in most states, the body of tenant-landlord law that protects residential renters from their landlords is either non-existent or much more evenly written in the commercial world.
Buying / Renting Is Always Best
A friend with a small business might tell you that buying space is best while someone who works in the corporate world might tell you that renting space is best. They're both right and they're both wrong. The decision to buy or rent commercial real estate for your business should take into account a combination of financial inputs, your company's growth plans and the surrounding characteristics of the community. There isn't an overall right answer, but there is one for every need that your company has.
Everyone's a Helpful Professional
In the commercial real estate world, most people have a high degree of professionalism. Many of them also have excellent people skills. After all, the industry is a sales-based one, and most good sales people are usually helpful, courteous, and easy to work with. However, if you haven't hired the person that works for you, their helpful demeanor might mask that they are aggressively representing someone else's interests and not yours.
All I Need Is an Attorney
Simply hiring an attorney is not enough to protect your interests in a commercial real estate transaction. While that legal expert can protect you against unfavorable contract language and the like, he or she can't help you with all of the real estate specific items that could impact your deal. A space planner can help you figure out whether or not a particular location's configuration will work well for your business. An environmental expert (hired by you, of course) can let you know if a piece of ground you are considering has problems that could make it uninhabitable. Perhaps most valuable, a tenant representative can advise you on the state of the commercial real estate market and help you to negotiate the best deal for the best space for your company.

Other great CRE articles to check out:
Subscribe now for CRE tips!