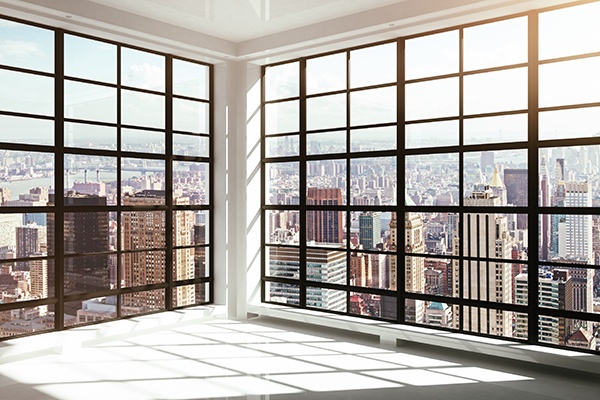 The fundamental way that companies design and use office space has changed. However, as brokers and tenants rush to embrace these advances, a new set of myths have come to light. Just as old myths -- like the argument that almost everyone needs a private office or the believe that 250 square feet per person is about right -- have had to fall, some new myths also need debunking.
MYTH: Brokers Are Obsolete
The truth is that we aren't. We will admit that the nature of brokerage has changed a great deal. New technology is making it easier for tenants to play a bigger role in finding their own space and to define their needs. At the same time, it's also pushing the brokerage industry to new levels of transparency. That being said, though, leasing an office is nothing like reserving a table at a restaurant or even buying an airplane ticket. It is still a complicated process with much opacity, and one where the brokerage industry can add a great deal of value.
MYTH: The Private Office Is Dead
The movement toward open space and towards better utilization has reduced the need for private offices in most office space build outs. This doesn't mean that no one has private space, though. Here are the reasons why:
Some companies choose to assign private offices to people who need the space for work purposes instead of rank.

Many offices have multiple private spaces scattered throughout to allow people to have privacy when they need it and then to return to more open areas.

Some companies still believe in the concept of assigning space as a way of creating hierarchy either on the basis of traditional rank or as a way of creating a visual reminder of a meritocracy.
MYTH: No One Wants to Work in the Suburbs
It's true that Millennial workers have caused many companies to abandon some or all of their suburban space and to move back to the urban core. However, rumors of the death of suburban office space are greatly exaggerated. Many suburbs -- especially densely populated ones in the first ring -- offer enough of a live-work-play atmosphere to attract younger workers. In addition, as younger workers age, they appear to be moving to the suburbs, potentially making a return to suburban campuses a popular option in the future.
MYTH: Everyone Wants to Work at WeWork
Co-working is a popular option and will likely remain one, especially as the self-employed contingent of the workforce is unlikely to change at any point in the near future. However, co-working is not a panacea. In many cases, co-work spaces are more expensive that traditional office space. They are also frequently less attractive to landlords, since many co-work service providers are dependent on discounted rental rates to make their business model work.
MYTH: ...But No One Needs Office Space Anymore
In the same vein, thanks to connectivity and personal mobility, some pundits are predicting than the office itself is obsolete. While it's true that offices are changing and workers are spending less time in them, it also remains true that office space is still an excellent place for workers to enjoy face-to-face time and to collaborate together.
Here are a few other great articles:
Subscribe to our blog for more great CRE tips!