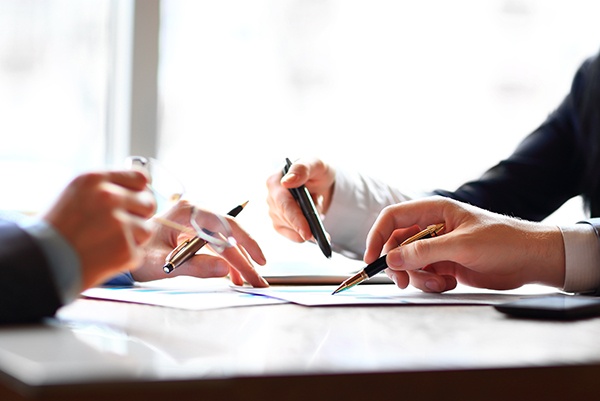 Choosing the right term for your office lease can be a delicate balancing act. On one side, you probably want to get as much as possible from your landlord in terms of concessions while also maximizing your ability to control your space for as long as you need it. On the other side, you also want to have flexibility and the ability to move out of a space quickly if it stops suiting your needs. Given these conflicting desires, choosing the right term takes careful consideration.
What Your Landlord Wants
Generally, your landlord wants to get as much rent as possible for as much time as possible. In a perfect world, you'd sign an above market lease for 10 years or more. Of course, it isn't a perfect world.
So, while your landlord will generally be looking at the longest possible term and highest possible rent, the best thing to do is to ask him or her or, even better, to have your tenant representative ask that question. Understanding your landlord's needs is the first step to knowing how far you can negotiate in a given direction.
Crafting an Optimal Office Lease
When you craft your optimal lease terms, you will usually blend a combination of three factors:
The length of the initial term of the lease

The rent that you pay every month

The concessions, like free rent and tenant improvement allowances, that the landlord offers
To a large extent, the first factor is the most important one in office lease negotiations. The difference between $38 and $41 per square foot in rent is much less than what it could cost you if you end up in a space for two more years than you actually need it.
In general, try to negotiate a lease with an initial term that is less than the amount of time that you need the space but with additional options to renew that carry you beyond the length of time that you will need to stay. For example, if you feel that a space will suit your needs for the next seven years, a five year lease with a five year option would be perfect.
Bear in mind, though, that a shorter lease term will usually mean that you get less in concessions and rent discounts. As such, there's no reason to structure an unnecessarily short office lease -- like a three year lease with two or three equally short term options.
The best strategy is to work with your tenant representative to model out the financial impacts of different office lease options. Landlord concessions like free rent, TI allowances and reduced rental rates are front loaded, since you receive them at the beginning of the lease term. The expense of being stuck with an unneeded space is back loaded, on the other hand, since you won't incur it until the latter part of your lease obligation.
With expert help, you can find the right lease with the right terms. When in doubt, though, you're usually better off to sign a shorter office lease than a longer one.
Here are a few other articles to check out:
Subscribe to our blog for CRE tips!!