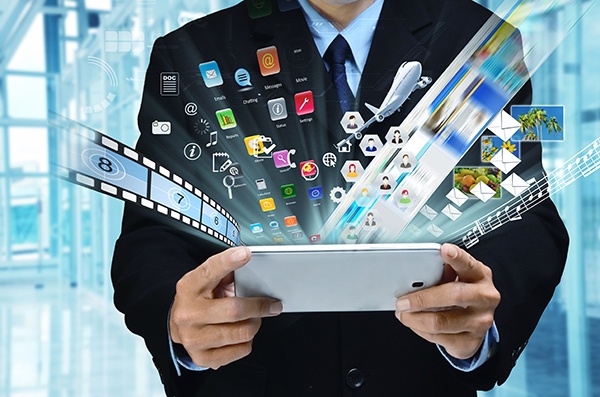 When you think about technological advancements, your mind likely turns to computers, mobile devices, automobiles and other gadgets that you use in your daily life, but technology isn't just impacting the world of consumer products. Technology is having an impact on all facets of life, and commercial real estate is no exception. Advances in technology are reshaping commercial real estate to the benefit of tenants.
Here are some of the ways that the latest technologies in commercial real estate can have a positive impact on tenants like you:
1. Data Is No Longer Exclusive
A decade ago, tenants were largely at the mercy of landlords, as it was difficult to conduct market research independently to compare rental rates and learn more about geographic areas. Now, that once-hidden information is available through free and subscription real estate tools like 42floors, LoopNet, CoStar and Compstak. With these tools, you can more easily find the right property for your needs and walk into a negotiation with confidence, knowing what to fight for.
2. You Can Communicate Much More Quickly
When there are vacancies in highly sought areas, they can get swooped up quickly, so time is of the essence when you're searching for space. Social media, email, Skype and text messaging now allow you to move more quickly and contact landlords faster to seize opportunities. The ability to communicate more quickly also allows you to get in touch with lawyers, accountants and tenant reps with greater ease.
3. There Are New Ways to Explore
Gone are the days of having to rely on pictures in a book or one or two images on a website to get a feel for what a space has to offer. Instagram, Pinterest, YouTube and website applications now allow you to see more of a property before you visit. Technology makes it possible to take 360-degree virtual tours of buildings without leaving your current office, and digital printers are being used to create highly detailed models of buildings under construction to give you a clearer picture of what the finished spaces inside will be like. Internet review sites also make it possible to find out more about prospective landlords and property management companies, so you can ensure that you're dealing with companies with good reputations.
4. Transactions Are Expedited
Technology is making it much easier to close on a deal. Cloud-based data storage enables you to receive documents, review them and request changes right from your smartphone or tablet. Electronic signature technology is simplifying application and closing processes by taking paper completely out of the equation. If a change needs to be made to a document at the last minute, it can be done immediately without delaying or postponing the proceedings.
5. There Is More at Your Fingertips
Even after you have closed on a deal and moved into your space, technology can help you better manage your commercial real estate expenses. Smart building technology makes it possible to control the heating and cooling system, turn lights on and off, engage security systems and monitor energy consumption remotely from a mobile device anywhere in the world.
Want to learn more about CRE technology? Here are a few other articles:
Subscribe to our blog for great CRE tips!