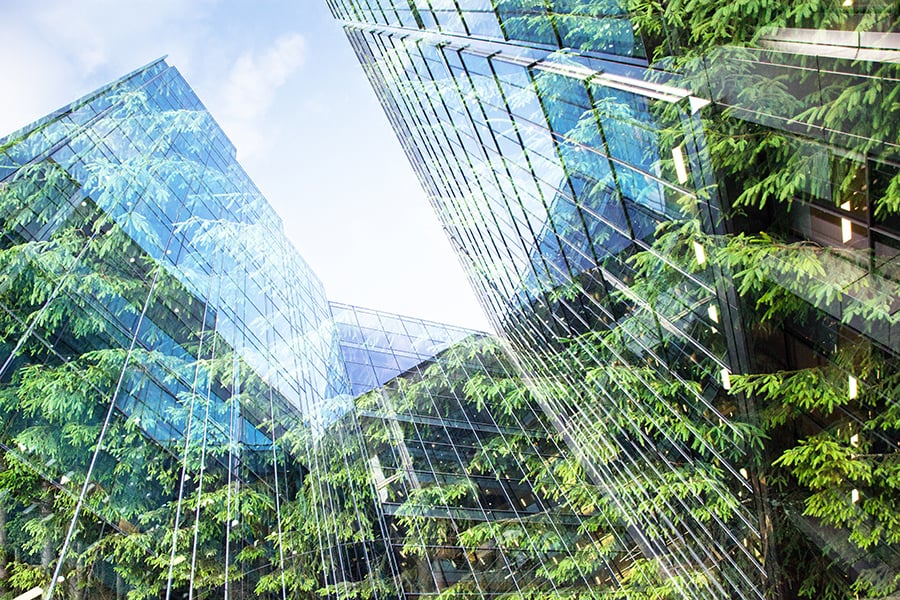 If you're planning to begin searching for office space in the near future, LEED-certified buildings should definitely be on your list of prospects. Many businesses shy away from these green buildings as their rental rates are often higher; however, the benefits that they provide can more than offset the increased costs. Here are just some of the reasons why you should consider going LEED-certified:
1. You'll Reduce Your Occupancy Costs
The systems in LEED-certified buildings must meet strict efficiency standards. As a result, companies that occupy offices in these green structures will use less electricity and water. This translates to lower utility costs for your business. Waste removal is also less expensive in LEED-certified buildings, and because most of these buildings are new or recently remodeled, you should see fewer costs in the form of maintenance and repair issues.
2. Your Brand will Benefit
Occupying space in an LEED-certified building can increase your company's standing in your community. Your location in a green building sends the message that your company is eco-oriented.
3. You'll Make Strides Towards Achieving Your Sustainability Goals
If your company has established sustainability goals, moving to an LEED-certified building can help you to reach them. Simply by occupying a green office, you can dramatically shrink the size of your company's eco footprint.
4. You May Receive Funding or Get a Tax Break
In some areas, companies receive incentives to occupy green buildings. You may qualify for a grant from a local, state, federal or nonprofit organization or for tax breaks.
5. Your Employees Will Be Healthier
Improved air quality can have a massive impact on the health of workers. One study found that even in buildings that were retrofitted in accordance to LEED standards, instances of air-quality-related illnesses fell by up to 50 percent. Healthier workers means fewer sick days and overall improved morale in the workplace.
6. You'll Have an Edge for Recruiting
If you're looking to recruit talented millennials to add to your team, having a green office in an LEED-certified building can be a major asset. In surveys, millennials report that they would prefer to work for companies whose environmental values are aligned with their own. Employee retention rates also typically rise due to the benefits of green offices.
7. Productivity Will Increase
The more natural lighting and improved air quality of LEED-certified buildings have been shown to positively impact worker productivity. One research study found that companies that have rigorous environmental standards benefitted from an average of a 16 percent increase in productivity compared to non-green-oriented businesses.
8. You'll Stand Out Among the Competition
A Nielsen study on corporate social responsibility found that 55 percent of respondents are willing to pay more for green products and for services provided by eco-friendly companies. By occupying a space in an LEED-certified building, you send the message that your company values sustainability. This can be a major differentiator for your business, helping you to secure new customers and increase customer retention to positively impact your sales revenue.
Here are a few other articles we think you'll enjoy:
Want more CRE tips? Subscribe to our blog today!