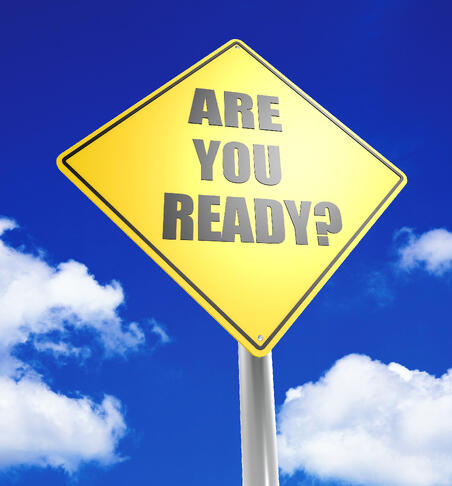 With the new year here, many parts of your business are undergoing an end of the year review. Your CRE portfolio is no different. Here are five things that you should do before the ball drops in Times Square.


1. Conduct a Budget Analysis
It's always good to know where you stand vis-a-vis your CRE portfolio expenditures. While you might not be able to finish your analysis until you get all of your end-of-year data for 2014, you can get started now. If you're close to budget through the end of October, it's probably safe to assume that you will be on track at the end of the year as well.


2. Re-Analyze Utilization
Office space utilization is a moving target. One small sales force realignment could turn the most effective location in your CRE portfolio into a white elephant, filled with empty desks and HVAC ducts heating unoccupied space. Unless you are sure that nothing has changed with your company's staff and real estate configuration over the course of the year, take a little while and recalculate your employee per square foot, sales per square foot and other metrics to ensure that everything is running as well as you think. After all, subleasing season is coming around the corner, so now is the time to be prepared to give up any unneeded space.


3. Adjust Capital Plans
Especially if your company operates on a calendar year basis, New Year's is usually a good time to start investing new capital. Whether you're looking to collect rebates on energy efficiency equipment or to generate new depreciation on other equipment or on leasehold improvements, the closer you time your project's start dates to January 1, the more tax benefit you may be able to collect. Since some benefits are subject to annual caps, maximizing what you collect this year is especially important.


4. Rebalance Cash Accounts
Even if you don't have leases scheduled for increases on January 1, properties in your CRE portfolio that include CAM reimbursements are likely to experience occupancy cost increases. Many owners increase their expense budgets on the first of the year to keep up with that year's new projected expenditures. With payments coming due on January 1, you will want to ensure that your operating accounts have enough free cash to meet the new payment obligations. Budget increases can be especially pronounced at properties that have had upward tax reassessments or that have new improvement programs that are being billed back to tenants.


5. Update Calendars
Finally, the first of the year is a great time to look back at your critical date management system for your CRE portfolio. First, it's a good idea to check and confirm that everything you entered is correct. Second, by looking at the calendar now, you can begin to build a schedule for what you will need to do and where you will need to be to handle your CRE portfolio over the 2015 calendar year. REoptimizer® has a great critical date management system worth looking into.