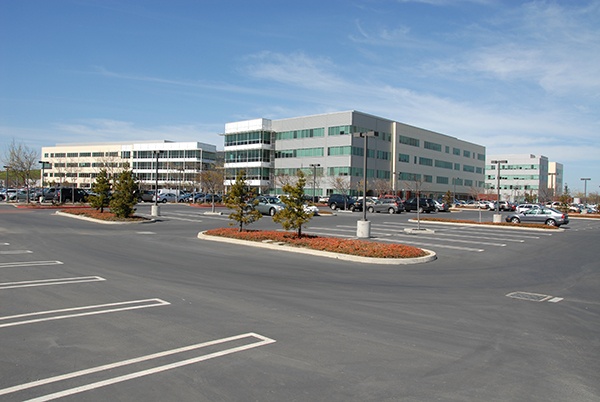 When you are deciding whether or not to lease a particular unit, there is more to consider than just the space inside the building. The parking lot is also important. After all, you don't want your employees to arrive at work only to find that there is nowhere for them to leave their cars. To evaluate parking lots and ensure that they will meet your needs, follow these tips:
1. Examine the Parking Ratio
Most leases will detail a parking ratio, the number of spaces that are located in the lot as related to the amount of rentable space in the building. For example, in a building with a 6/1000 parking ratio, there are six parking spaces in the lot for every 1000 square feet of rentable space. A tenant rep broker can help you determine if the parking ratio of a particular building is competitive with others in the area.
2. Determine What You Are Entitled To
Some leases will outline how many parking spaces are allotted to your team and any visitors that might come to your office. If yours has this type of language, assess whether or not the required number of spaces will be enough. Also, find out if and how those spaces will be reserved for your team. Being entitled to parking in a small lot will not do you any good if unauthorized people are not prevented from parking in the spaces.
3. Conduct Multiple Visits
Once you have examined the contract, it is time to visit the parking lot. Stop by at different times of the day to see what traffic flow and parking patterns are like. If you have employees working on weekends or overnight, visit the lot during those times as well. See how many spaces are currently available in the lot. Would your team be able to easily find parking with the number of cars that are parked?
4. Inspect Conditions
How well a landlord maintains a parking lot can give you some insight into how attentive they are to maintenance and safety. Is the asphalt in good condition or are there potholes and noticeable cracks? Are the lines freshly painted or is it clear that the landlord has not been keeping them maintained? What is the lighting like? Would employees feel safe going to their cars in the dark in the lot?
5. Consider Security
If parking is very limited or your prospective office space is in an urban area, the lot should have some type of security in place. If a guard or parking attendant is not on site at all times, someone should be driving by periodically to ensure that parking rules are being followed and suspicious individuals are being kept away from cars.
Other great articles to check out:
Subscribe to our blog for more CRE tips!!