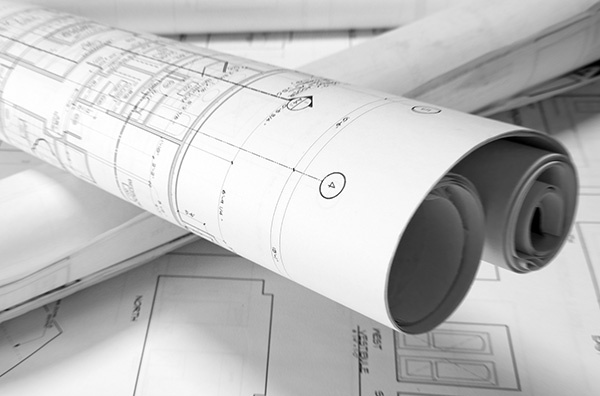 The success of a new buildout is more than than just negotiating hard for a enormously generous tenant improvement allowance. If you can't build what you want, or if your improvements don't turn out to not be what you need, no amount of money will solve these problems. With that in mind, here are the five things you must do to make your next tenant improvement project a success.
1. Review Building Standards Before Signing
While your space is your space, it's still located in your landlord's building. Most landlords have specific standards for how they want spaces to be configured. You could find your choices of finishes, fixtures or equipment limited. Additional requirements can apply to your entrance if you are on a shared floor. For instance, if your corporate standard is to have double glass doors, and the building standard is to have a single wooden door with an adjacent window, you might have to negotiate a solution or compromise your standards.
2. Negotiate TIs on a Rentable Square Foot Basis
Part of getting what you want is having a generous tenant improvement allowance. Simply slipping the word "rentable" instead of "usable" into the description of how the allowance gets figured can easily increase your construction dollars by 10% or more. Since you pay rent on your rentable space, it's reasonable to expect that the rent you pay entails you to an allowance that matches it on a square foot basis. However, since you only build out your usable space, you'll effectively get an extra amount per usable square foot equal to your load factor.
3. Involve a Space Planner
Space planners are experts at squeezing every square foot out of a floor plan. They can help you to design a more efficient space that works around the specific features of your chosen space - like the location of egress points and the spacing of structural columns. An efficient space plan can also make your employees more productive as they have space that is more conducive to effectively collaborating with each other. Furthermore, if you're able to make do with a smaller space or spend less of your tenant improvement allowance, a space planner pays for himself.
4. Generate Detailed Plans and Specifications
The more that you specify up front, the more likely you are to end up with a space that will match your expectations. When you leave the details up to the construction crew or the landlord, the odds are that they will select solutions that either require less-expensive materials or that require less labor. Sometimes, this works out and sometimes it doesn't. Specifying exactly what you want prevents unexpected outcomes.
5. Leave Ample Time for "Punch List" Completion
It's unreasonable to expect that your space will be finished with no issues, right on time. Punch lists are a fact of life. To manage the impact that punch list items have on your operations, leave yourself some extra time at the end of your construction schedule. That way, you can get everything finished with time to spare. While the punch list is getting worked off, you can also finish testing your systems and prepare for a successful move.
There's one more necessity for a great TI - expert help. A corporate real estate tenant representative's job isn't over after he's gotten you a lease and a tenant improvement allowance. He can also help you throughout the process of getting your tenant improvements built out and getting your space ready for your employees and customers.
Other great Commercial Tenant Improvement articles:
Subscribe to the REoptimizer blog for more great CRE tips!!