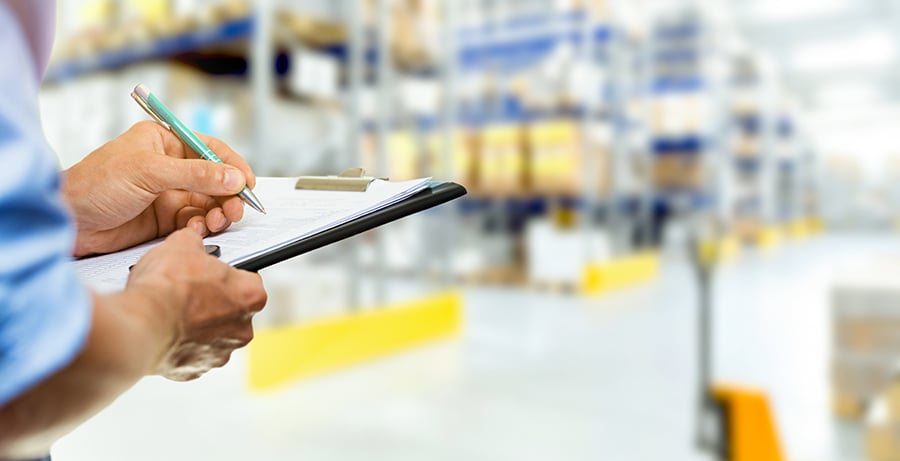 If you're responsible for making decisions about your company's commercial leases, there's a good chance that you don't spend a lot of time in warehouse settings. As a result, touring prospective facilities may seem like a daunting task. By following these tips, you can make sure that you don't overlook any important details.
1. Check Out What's Overhead
With a traditional office, your main concern is the square footage. When touring warehouses, the overall volume of the rooms is essential, as this will determine how much storage space is available. Check out the ceilings to ensure there is enough clearance for any large machinery used by your team.
2. And Look at What's Underfoot
Industrial flooring has a maximum weight limit, so you'll want to make sure that what's underfoot is strong enough to support the items you'll be storing and the weight of your workers and machinery. Also, check out the condition of the floor, looking for signs of wear and tear and possible safety hazards.
3. Consider the Temperature
Take a second to consider how comfortable you are during your tour. If it seems hot or cold, your employees may find themselves with uncomfortable working conditions. Inquire about the climate control systems and ask about the age of HVAC systems. Depending on what you'll be storing, you may need a space with humidity control.
4. Ask About Wiring
Double check that the wiring is compatible with the equipment currently in use by your warehouse team. Having to rewire the space could be costly and lead to move-in delays.
5. Count Lights and Outlets
Make sure that the warehouse is well lit throughout the space. It's also a good idea to check out how many power outlets are readily accessible for plugging in electrical equipment.
6. Think About Security
Ask the landlord or property manager about what systems are in place to protect the building, your property and your team. Find out not only about security systems but also about fire suppression.
7. Tour It All
Ensure that you see the entire warehouse during your tour. Don't forget about offices, break rooms and bathrooms, as these spaces may not be in the same condition as the warehouse storage area.
8. Examine the Parking Lot
Take the time to walk through the parking lot to assess its condition. Think about whether there is enough space to accommodate your team plus any visitors and vendors who may stop by. It's a good idea to visit the parking lot at night to see how well lit it is.
9. Bring Along Your Measuring Tape
Break out your measuring tape to check the size of narrow doorways, halls and other small spaces. This will help to ensure that your equipment, employees and goods can move freely through the space.
10. Evaluate the Loading Dock Like a Worker
When you're evaluating the loading dock, try to put yourself in the position of a worker. Does the layout make it easy to load and unload goods? Is there enough space for large trucks to park and safely maneuver?
Here are a few more articles we know you'll enjoy:
Subscribe to our blog for great Commercial Real Estate tips!!